Perfect for such a cold night!
Taco Soup:
1 lb extra lean ground beef or ground turkey (7% fat)
1 medium chopped onion (omitted for my recipe)
2 cans (15 oz each) pinto or chili beans, drained and rinsed (I used pinto)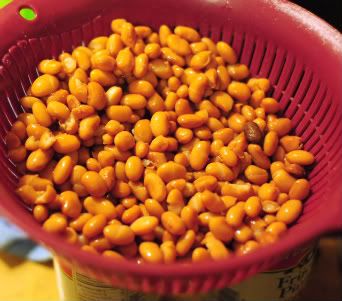 2 cans (8 oz each) tomato sauce
2 cans (14.5 oz each) diced tomatoes, not drained
1 cup water
1/2 package tomato seasoning
If you like it a little spicier, you can add some red pepper flakes, garlic powder, black pepper and italian seasoning (I did.)
Brown meat with onion in a stockpot that has been sprayed with nonstick cooking spray (I used extra virgin olive oil).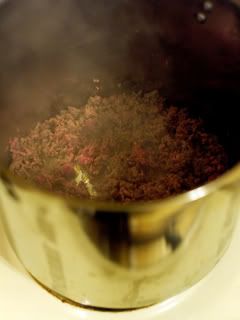 Add remaining ingredients and simmer for 30 minutes.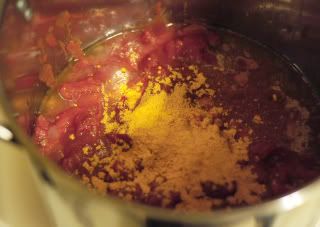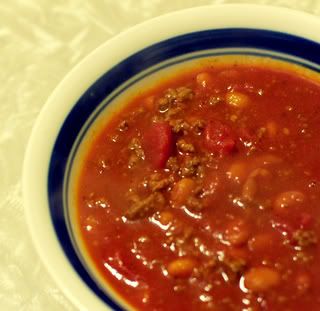 And with a little cheese: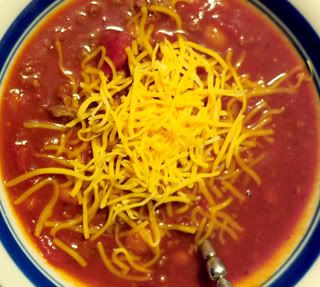 Makes 2 1/2 quarts
One serving = 1.5 cups
Nutritional Info:
285 calories
6g fat
2g saturated fat
271g sodium
40g carbohydrate
10g dietary fiber
11g sugar
23g protein
Served tonight with sliced oranges and some green beans with almond slivers: