Dan gobbled this chicken right up, even though it was on a bed of spinach!
Chicken Breasts Florentine
2 tbsp unbleached all-purpose flour
1/4 cup fat-free milk
3/4 cup fat-free chicken broth
2 tbsp grated parmesan cheese
1/4 tsp salt (omitted for my recipe)
1/8 tsp ground black pepper
1/8 tsp nutmeg
2 packages (10 oz each) frozen spinach, thawed, drained, and squeezed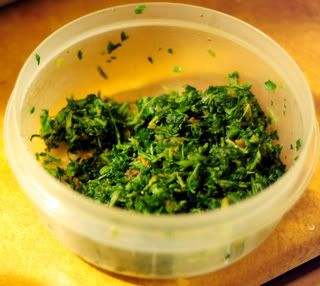 1 1/2 lbs skinless, boneless chicken breasts, cut into strips (I didn't cut mine up)
Preheat oven to 375 degrees. Shake flour with milk in a covered container to prevent lumps. Mix flour mixture with chicken broth in a saucepan. Bring to a boil, stirring constantly, until thickened. Take off heat and stir in parmesan cheese, salt, pepper and nutmeg.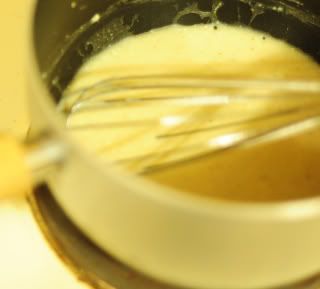 Mix spinach with 1/2 of the sauce and spread in a 9x13 baking pan that has been sprayed with nonstick cooking spray. Arrange chicken over spinach. Pour remainder of sauce over chicken. Sprinkle with additional nutmeg. (I also sprinkled more pepper on mine, and forgot to cut it into strips.)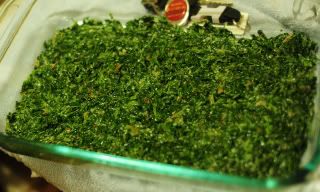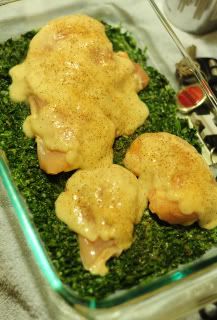 Bake, uncovered, for 20-25 minutes or until chicken is no longer pink.
I served this with a nice side salad (left the organic pea and bean spouts off of Dan's, but put them on mine) and wheat rolls. :)~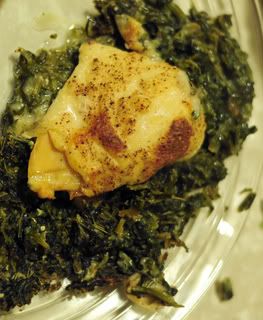 Makes 6 servings
Nutrient Info:
164 calories
2g fat
205 mg sodium
6g carbohydrate
2g dietary fiber
1g sugar
29 g protien
~J