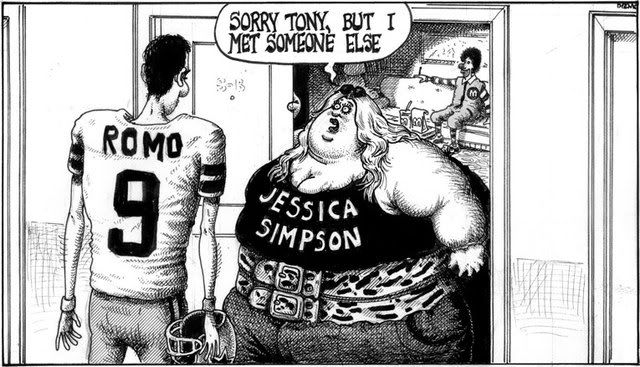 I think this is really uncool. Since when do people think Jessica Simpson is fat? I mean, I can't stand the girl, but this is bullshit. I would understand it as a general statement of how Americans eat, if it was some random person with "American" on their shirt, and some person as the guy with "Health" on their jersey. But what the hell?!
Stop giving regular women reasons to think they're less than acceptable just because they don't look like this:
And I'm sorry, but going from this: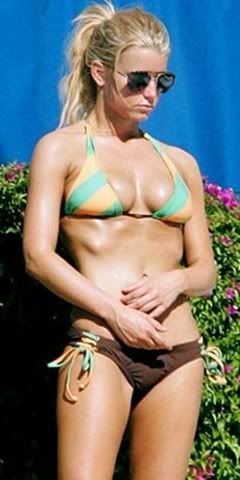 to this:
does not mean someone is FAT, you ASSHOLES!!!!!!!!!!!!!!!
This is "Ballooning" in weight? Fuck all of you. She went from REALLY thin to NORMAL.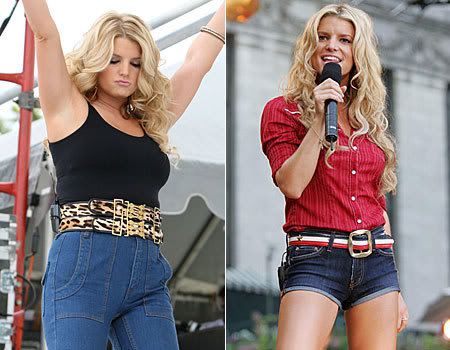 ~J