So, I was just going through key word searches for my blog, and found out someone came through here trying to get my brother's digits.
Yeah, dude. He's a cutie, and apparently all the chicks are all over trying to get some.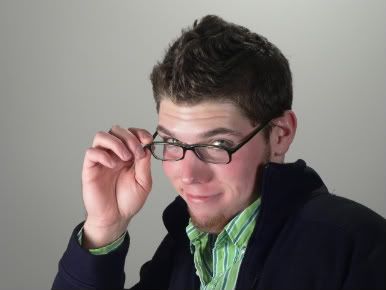 Well, all I can say is "WATCH OUT" to any chick trying her luck. His girlfriend Mischa might kill you with an axe.
~J