Have I mentioned I love it?
Crazy Roll, Salmon Nigiri, Yellowtail Nigiri, and a delicious Unagi (eel) hand roll. Mmm...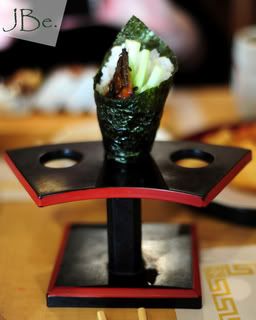 And the place we went for lunch (Sushi Haya) was in this plaza, and I thought the sign said "Fuckin' Dumpster Plaza"--- I'm like, "Maybe we shouldn't eat here?" -- We had a good laugh about it. And the sushi was excellent.
Here's Linda: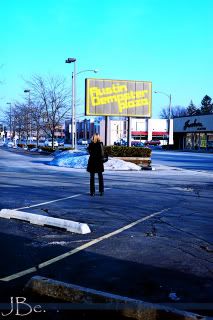 ~Jenn