Yeah. Of course I want to be healthy. And when I'm able to run a 5K, I'm gonna be stoked. But honestly, I just want to be able to wear this:
I have a whole bunch of outfits and types of clothes I'm just dying to get into. SRSLY.
But also, I'd like to make it clear, I never had THIS outfit in mind when dreaming up my "skinny wardrobe":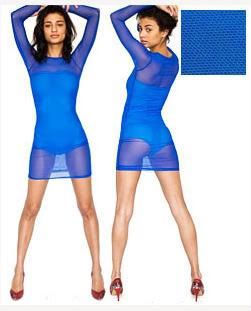 But regardless of how much I weigh right now... I want this shirt immediately:
All these clothes are from
www.americanapparel.com
:)
So... what are your wardrobe wishes for your skinny self? C'mon. I know you've got them.