So, I've been on a dream-clothing-internet-window-shopping binge ever since I posted about clothes I wish I could wear.
This place called Ami Clubwear has some hawt
formal dresses
. it's totally a site to go get your hot clubbin'clothes. None of which I could currently fit into. :( They have some cute gaucho pants, not to mention skinny pants, skirts and sweater dresses, but my fat butt won't fit into any of those right now.
This one is one I wanna wear when I get skinnier... look at the red and black! It's soooo pretty:
I just love the raffia type look - do you know what I'm saying? Red and black is totally my favorite dress-up combination of colors. Some red lipstick, black shoes, BAM!
I can't seem to find any clothes on their site that would fit larger than a 12, but they show sizing for XL and larger on the website. I e-mailed them to see what the deal is with that... hopefully they e-mail me back soon. I'll keep you guys updated.
Oh, and these shoes are freakin' cute... I can never find plain black ballet flats! $10! They have a few other colors... blue, white and orange too I think. They also have tons of heels.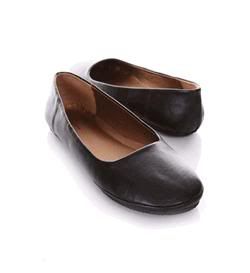 They DO have some cute hats, scarves and jewelry too. Oi! At least us chubby girls will always have Delia's and Alloy. They always have bigger sizes available!