So... my running crazy has inspired me to get new stuff!
And let me tell you, I feel better about myself in some new clothes than I have in a long time. Brand new running shoes (these are a MUST), new pants, and a new watch with a heart monitor!
Ready to get TOUGH!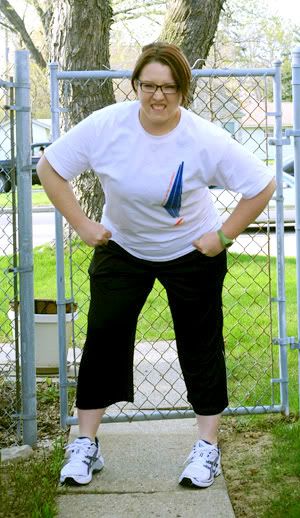 LOVE the pants and the shoes... The shoes are
Asics 2140's
.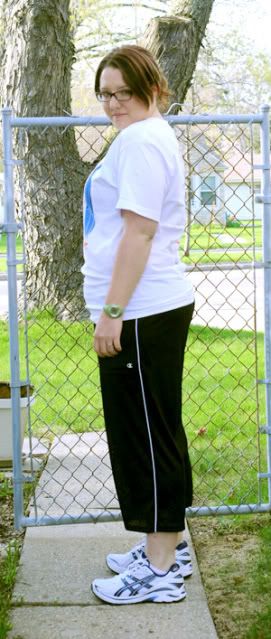 The watch is a Polar F6. It rocks: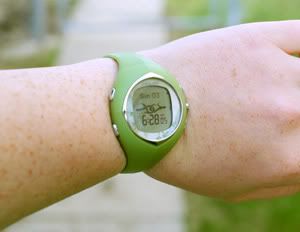 The new tattoo:
And now I'm a runnin' fool!
Oh, by the way, as I'm SO excited to run tonight... I couldn't get my car out of PARK. Dan got it to go once, and we parked it at his Mom's house (no rules there on which side of the street to park on...) -- I swear, Milwaukee is bad for my car.
I'm gonna SHRED tonight. I haven't for awhile, so I'm sure I'll be dying later. I'll let you know how it goes. :) <3
Jenn