Ladies and Gentlemen!!! I am proud to announce I finally get this little creampuff beauty of a badge, as I weighed in this morning at 184.6! I've officially lost 40.4 pounds since December 2008, and 30 of those pounds has been since July 2009.
I figured it out and I've actually lost 18% of my body weight!
And since y'all keep telling me you love the photos, here's a quick recap of the before and current.
220 pounds, headless fattie photo, May 31st, 2008
May 2009, one year later, only TEN pounds down from that! Boy was I slacking, and part of my body is still even cut off in this photo. UGH!: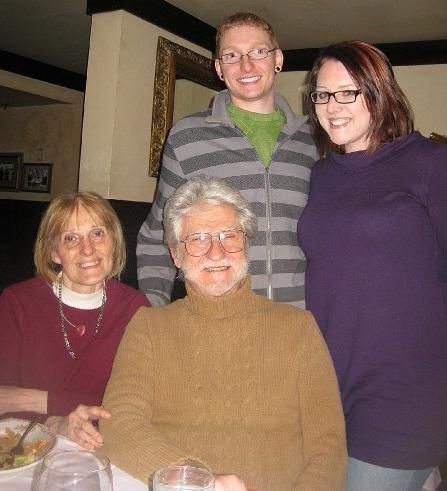 And, yesterday!:
So, I'm all celebratory today about getting into the size 12 jeans you see there, and it reminded me about back when I bought those jeans, and how fully pissed off I was. I was on a trip to New York with my best friends Wes and Jesse. I thought I'd dig up the journal entry I made back then, the last time I fit into these jeans, March 2nd, 2006:



I bought a new pair of jeans and found myself severely angered to be purchasing a size 12. 12! 12! 12! My self-worth took a serious nose-dive today. Now introducing the theme of today's blog self-consciousness! Overweight, bloated, bad skin, stretch marks, pimples, bad hair, tight clothing... none of which anyone other than myself really notices or thinks is significant. The only thing I keep hearing in my head is that line from Beauty and the Beast, "....fat and lazy, you walked in and oopsie daisy!"

Even after all the compliments I've received this week thus far from the gay boys, ("Girl, you are SO New York. This is YOUR town. You are IT.")... I feel worse about my "image" than I have in quite some time. Maybe it's feeling sick, as I always do when or after travelling. I can't count how many supplements I have taken so far on this trip. I have been eating very poorly. (Street-side vendors! Italian Deli's! Free breakfast and dinner buffets at the hotel!) It's a good thing I'm not going to pursue being a rock star. I'd go insane and end up front page headlining in an untimely death most likely involving a screwdriver and a screwdriver.

When it comes to weight loss, I'm like a little girl that keeps asking, "Are we there yet? Are we there yet?" Enough so that my body tells me "I will TURN this car right back around to the buffet." And I do.
Isn't it funny how perception changes?
Oh, and before I go, the lovely
Sarah
gave me a blog award today:
And I suck, but I'm doing a somewhat quickie blog post and I don't have time to nominate a bunch of people for this one here. I've become a slacker, rule breaker, non blog award passeronner. :( But! I'll say I love Sarah because she's sweet, and because she met her husband on the internet, and that's how Dan and I met. ;)
Alrighty. I'm off to Target to buy a hula hoop. Actually, I'm buying two hula hoops. Be prepared for the awesomeness of awesomeness after the hula hoops are purchased and I figure out a way to video record some awesomeness outside. Awesome.
~Jenn