Hello lovelies!
I'm sorry I haven't been able to update y'all since TMI Thursday. Vacation'll do that to ya.
I wanted to share some photos with you guys from the trip so far! I'll start with this one... since some of you noticed on Thursday that yes, my boyfriend's name is Dan, and my brother's name is Daniel. Here's a photo of them together (boyfriend on the left, brother on the right):
Denver got about 2 feet of snow in the Metro area, and the mountains got almost 4 feet! Here are some promised snow photos: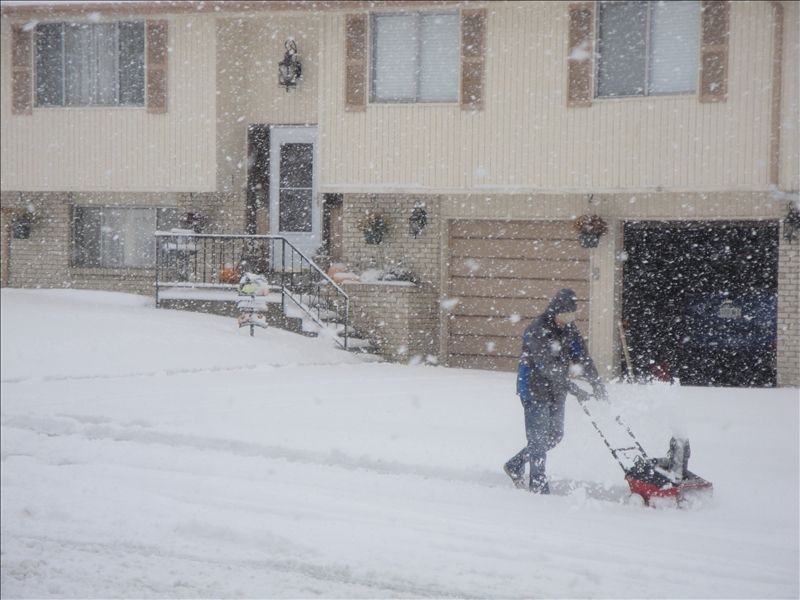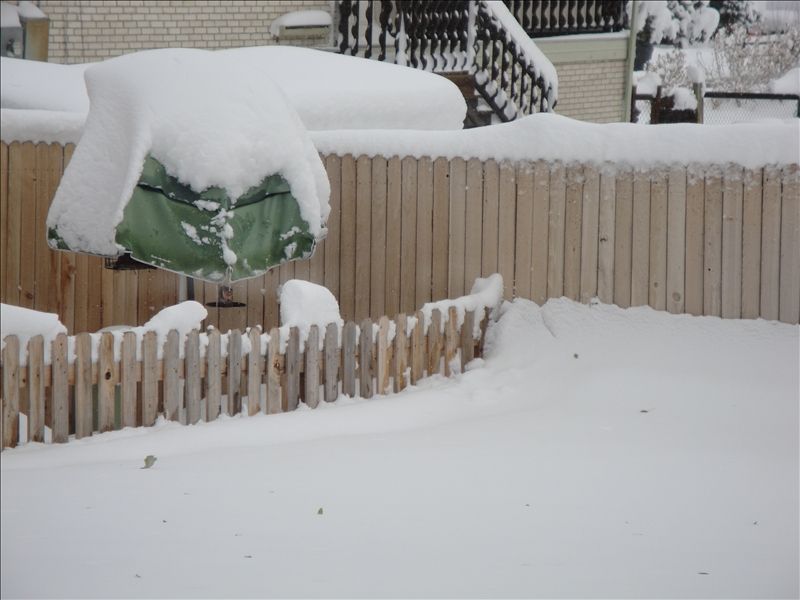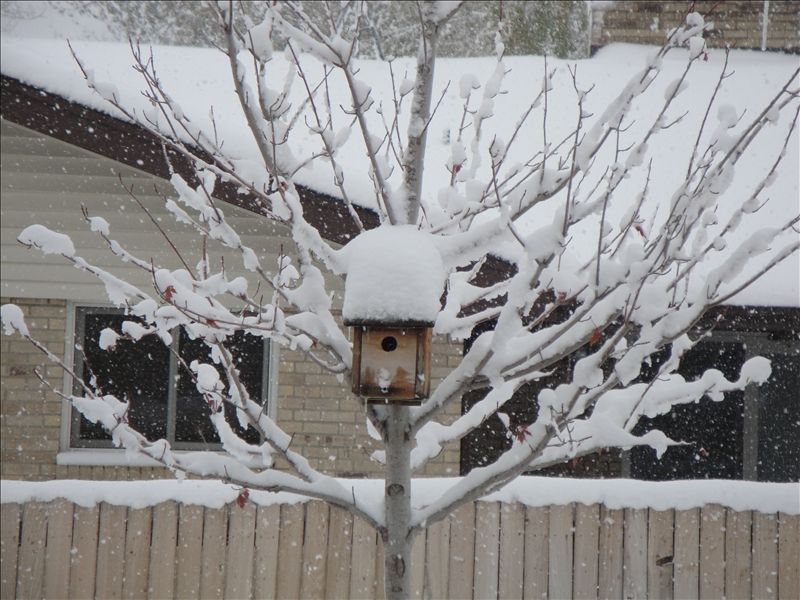 Dan caught this huge ladybug attacking my head while I was reading:
I love my brother, even though he tries to ruin every photo by being inappropriate:
I was lame and didn't play cards at my friend Wes' housewarming party last night, but I took some pictures of everyone else!
Diet-wise, I'm doing okay. We went out for Mongolian, and it was awesome! Of course fish, shrimp, veggies, tofu... all good for you. What's in the peanut sauce and thai sauce, I don't even want to know. Sugar, sugar, sugar.
Oh. OH. I have to share this video with you guys. This was Thursday night, and we were playing Spades at my brother's condo. (Favorite card game, ever!) -- The guy on the left is my brother's best friend Nich. My brother is on the right, and the guy in the middle is Dan (my boyfriend.) My brother and his friend Nich did a handshake without practicing and they freaked out, apparently thinking they read each other's minds. They then told me they wanted to do it over and over, 'cause it was the coolest thing ever. I don't know about that, but I know my brother's hyper laugh makes me laugh every time!
So, the other thing I meant to blog about was Paranormal Activity! If you don't want spoilers, then you should just skip this part, 'cause I'm gonna talk about it.
I thought the movie was pretty sweet. I personally have a fixation/obsession/love for all things paranormal. I love watching the shows or hearing stories from folks who have had, or think they've had encounters with some kind of ghost or spirit or something. So this movie was a naturally good choice for me. Dan tricked me and told me that this movie was supposedly made up of real footage. That definitely gave me a better "in" to the movie because, though I was a bit skeptical, I kinda-sorta thought it was real. I guess that's why people compare it to the Blair Witch project. (I haven't seen that one, but I suppose I need to now.)
I loved the voyeuristic aspect of the movie. Some people thought it was kind of slow, but I didn't. I liked it, and every single time they went to the night footage, I was on the edge of my seat, looking all around the room trying to see shadows move or something. I wanted to see things happen.
When things started to get really weird, I was definitely shocked. (ie: the sheet being puffed up over her body, when she'd stand up and stare at the bed for a few hours straight, etc) -- During those parts I was mouthing over and over to myself, "What the fuck! What the fuck!" It was just WEIRD and crazy.
I totally enjoyed the whole movie, except for the ending. (Isn't the ending ALWAYS what we have problems with?) I thought it was totally cheesy, particularly when she looked up into the camera at the end. And her whereabouts are unknown? Lame. I saw the alternate ending on YouTube, and it was a little better, and I felt it fit with the rest of the movie more, but it was also lame. I think they should have extended the last scene out longer with more of an off-camera struggle. I think they could have had something better. They both should have died. Dan said the house should have burned down, but the problem with that idea is that the footage wouldn't have survived.
So! I'm curious to know all y'all's thoughts on it. It's actually one I'd watch again... but I think the thrill would be gone, knowing what all happens. What did YOU guys think of it? Any other scary movies you'd recommend?
~Jenn