Quick update before the real issue at hand:
100-day blowout thinggie update...
I weighed in at 187.8 this morning, but it's that TOM, so I'm rolling with it.
Not doing so well on the water front. Coffee and tea, and some Crystal Light, and a little vodka. I need to drink more water.

In other update news:
I went to the gym and did a Zumba class for the first time in 2 months. It's a shame, but I finally got my ass over there and it was fun. I'm sore.
I bought a jump rope online. I can't wait to start using it. It's my goal to jump rope at least three times a week.
Also, I got my Halloween costume. It's awesome:

I thought I'd have to order a plus size, as I blogged about earlier. When I did some research it appeared I was exactly between the large in "regular" costumes, and the smallest size in the Plus Size costumes. Piiiiissed! It's such a shitteous place to be, weight wise: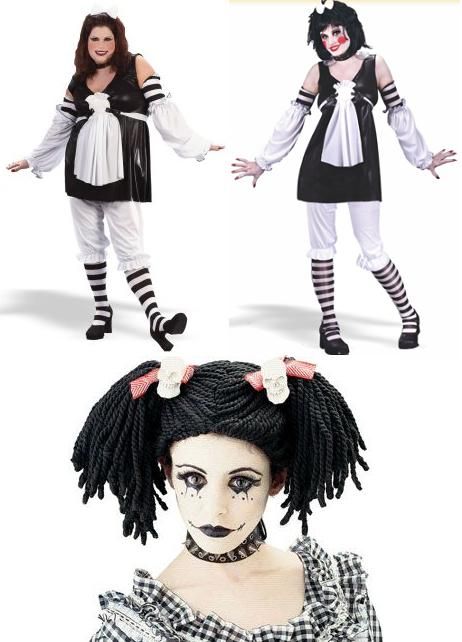 (Oh, by the way, I'm doing this costume, with the makeup style I showed there below the costumes, but with this wig:)
So, I took a chance since I should be a little smaller by Halloween and ordered the large in "normal" costumes, which says it fits up to a 14. I tried it on, and it fits! The dress is much longer than it appears in these photos (or I have a child's length torso), and the only thing I might have a slight bit of trouble with is the striped part on the "sleeve." I still have wobbly old bag arms and it could spell disaster. It's like having mini muffintops on my arms. Just eew. So, I pulled them up all the way to my armpit and it's doable. I'm gonna have to do a crapton of pushups and lift some weights and do chair dips for the next three weeks. Yes, I know, I know, you can't "spot tone" but dammit, I'm gonna try anyway.
And now for what this is really all about. I just can't help myself. I HAVE to post about this.
I don't know if you guys subscribe to
Photoshop Disasters
(
who I heard about through
Swish Embassy
- if you support the LGBT community you should check out and follow them,
) or read any of the great blogs like
Jezebel
, but if you do, you've likely already seen this. If not, I'm sharing it with you.
Now you guys know
how I feel about altering
women's bodies (or men's, or whomever) with photoshop. I'm a photographer, and I know how things work in the world of advertising and magazines, and
how it's all bullshit.
People ask me sometimes to alter their bodies, and for the most part, I won't do it. I'll flatten an occasional pudge if there is a bit more than usual sticking out because of a pose I have the person in, but I will not make your waist smaller, I won't make your eyes bigger, and I won't shrink your muffin top. I think it's wrong, and I think there is beauty and value in everyone, just as they are.
Ralph Lauren, on the other hand, are a bunch of delusional assholes.
I'm not even going to touch the moron who edited this photo, but I want to know who the hell approved it. How could any reasonable human being who sees other human beings on a regular basis, and even sees super thin super models on a regular basis, could ever, EVER think this even remotely looks right? The ironic thing to me is... if they took measurements on this model, then cut them down to the size they made her appear, Ralph Lauren doesn't even come close to making clothes that small. Their smallest clothes in women's sizes are for a size X-Small, which equates to a U.S. size 2, and fits a size 25" waist.
Let me say it one more time, just so it's really, really clear:
Magazine editors, advertisers and all those other ass-hats are careless, selfish, greedy prick,
buttfool
douche nozzles.
Do NOT look at these images and think you should come anywhere close to what they look like. Take this as harsh proof that it's all a lie, and you're gorgeous, curvy, real, naturally slim, bootylicious, chunkeriffic, thin, average, curly, straight, kinky, delicious and every other thing.

Love yourself.
~Jenn