Many of you ladies out there know how DAMN hard it can be to find good jeans. It's nearly impossible sometimes, particularly if you have a big ass and a smaller waist. I want to share with you my favorite jean brands and also a few progress photos.
My favorite size 16 jeans come from Levi. They're the Curvy Boot Cut 529's, and as soon as I showed the ones I bought to my Mom, she ran out and bought several pairs.
The jeans I'm currently wearing, as of tonight, are a size 14 "Jeanology" from Newport News. Notice the fact that my huge badunkadunk fits into these but these jeans don't assume a big stomach along with the big bootie:
(Only a very slight muffin top effect today, but that'll go away soon.)
My favorite jeans are my "skinny" size 8T Boot Cut, low waist jeans from Old Navy. The ones I can't fit into yet. Before, I could barely get them up over my knees:
Now, I can squeeze them up, but really not all of my thighs fit into the legs, and it does not cover my ass nor can I come anywhere in the neighborhood of close to zip them up and button them: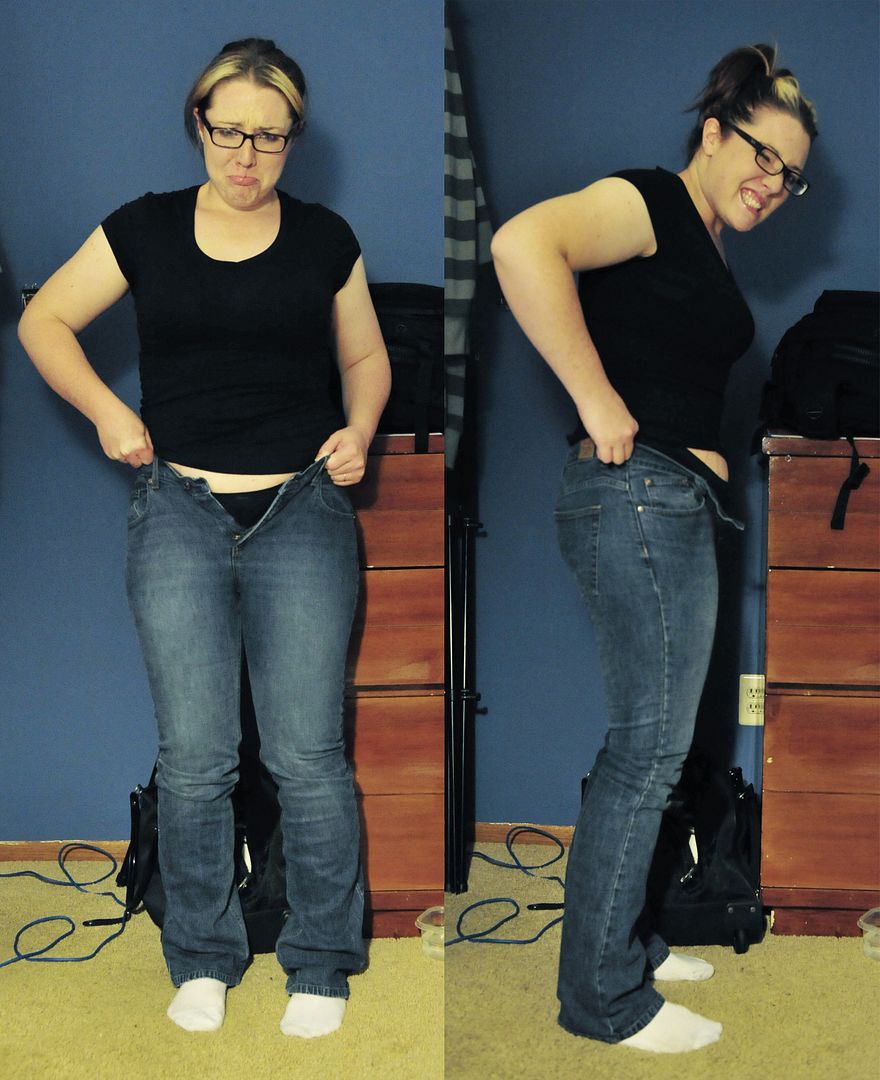 Once I can fit (truly fit, not pathetically, grossly fit) into these jeans, I'll have considered my goal: reached! It will equate to me looking like this:
I have gotten a few really sweet comments from some folks, saying that I don't need to lose weight, or that they're surprised I want to. That's very kind, but the truth is that I know where I need to be, for me. I'm a size 14 right now, and there's nothing wrong with that if you're happy in a size 14. Me? I'm not. :)
Oh! And some of you wanted to know where I got my cool footie pajamas. Target, dude. Target RULES!
SO! On another note, I did a fun engagement session at the airport today.
Click HERE
for all the shots I like so far! :)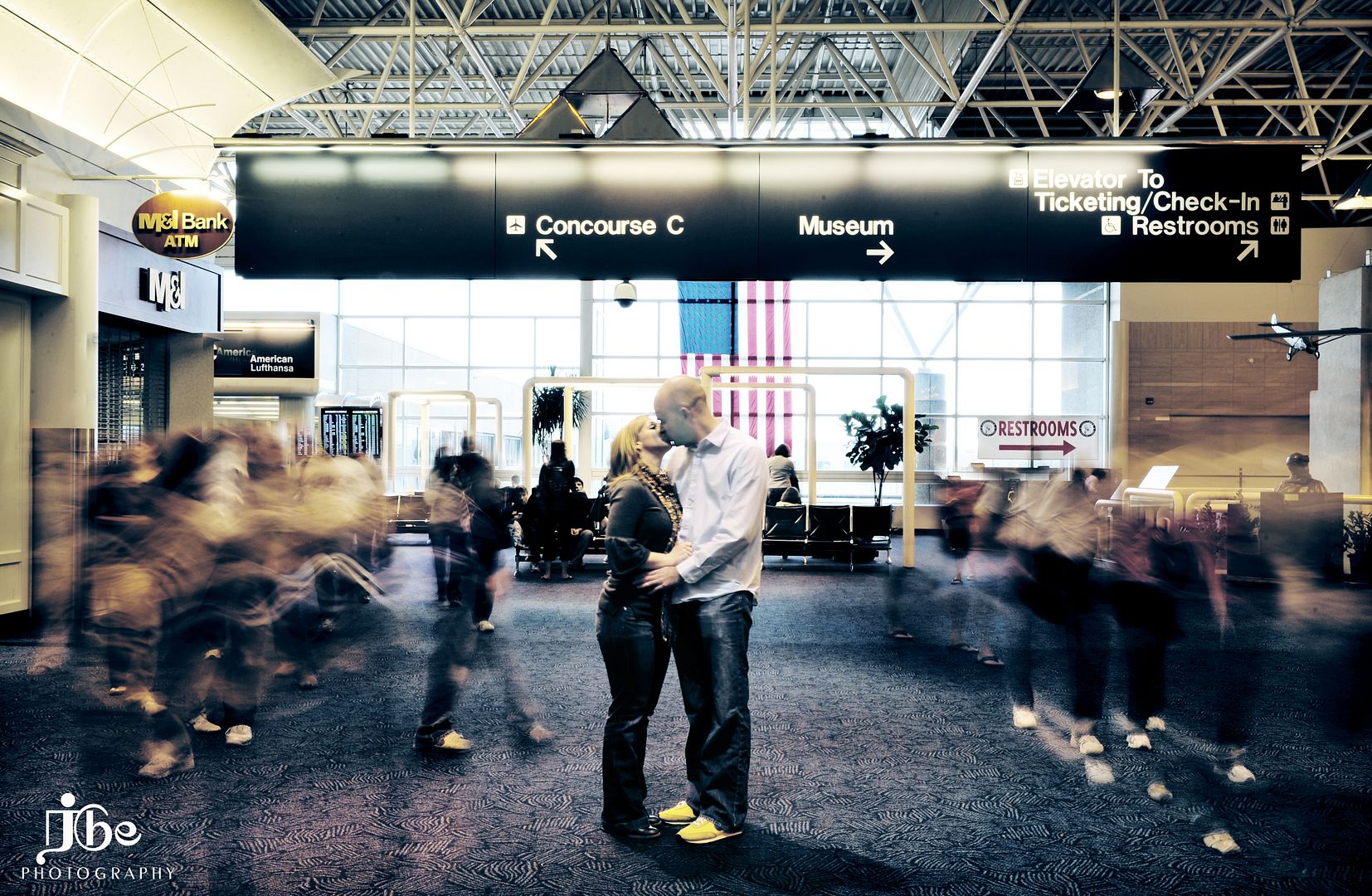 ~Jenn