First of all, NEW HAIR!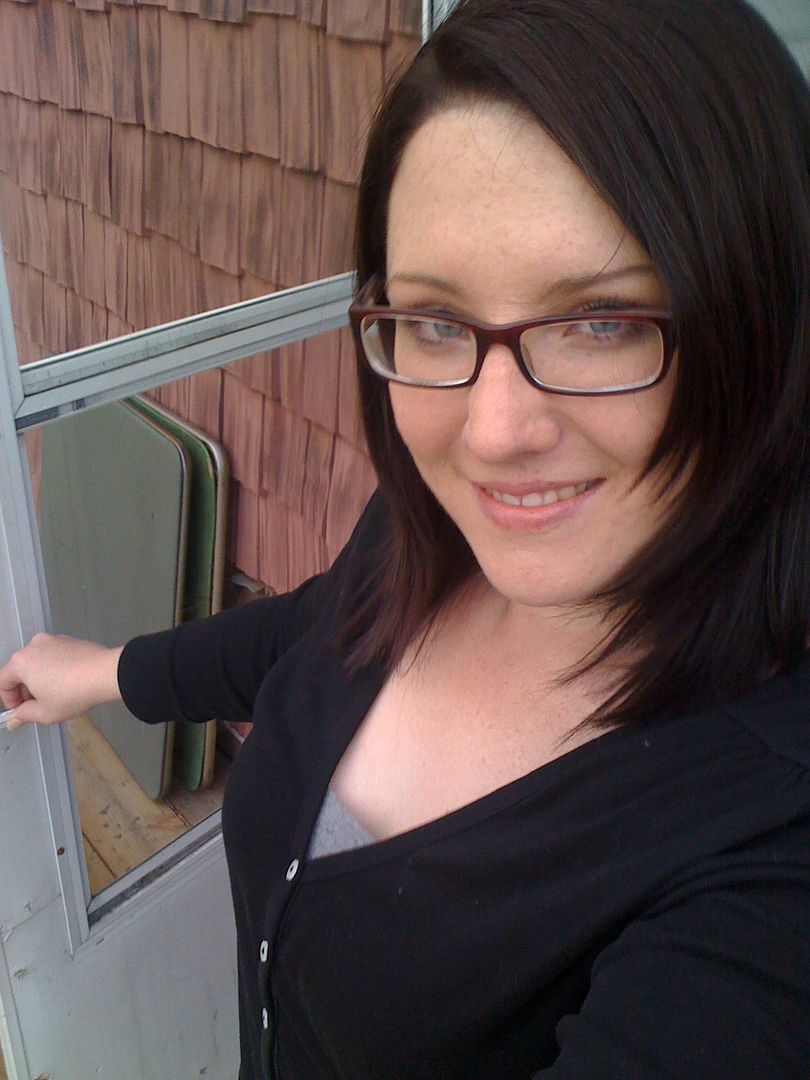 Secondly, our pumpkins!
Mine: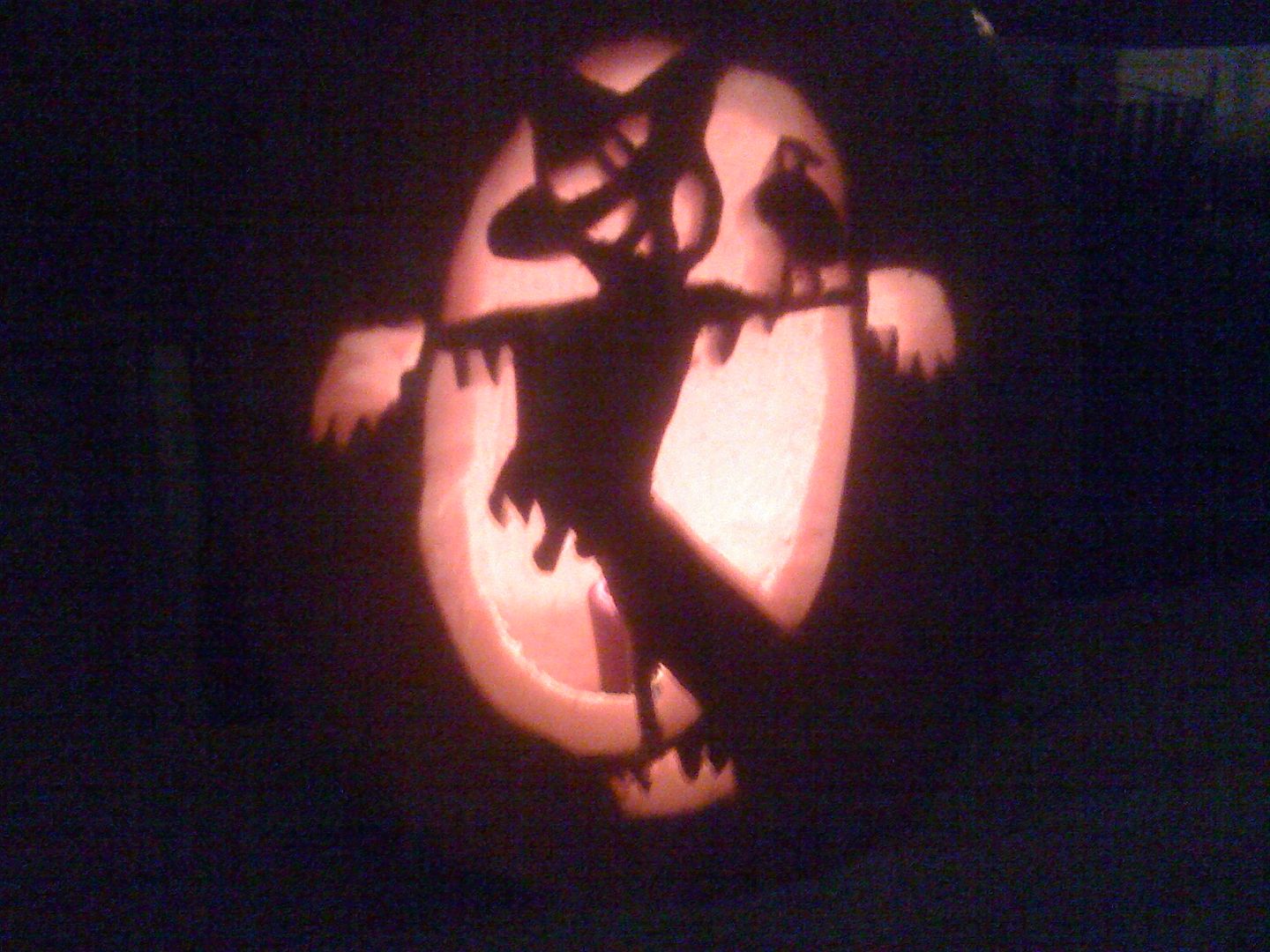 Dan's: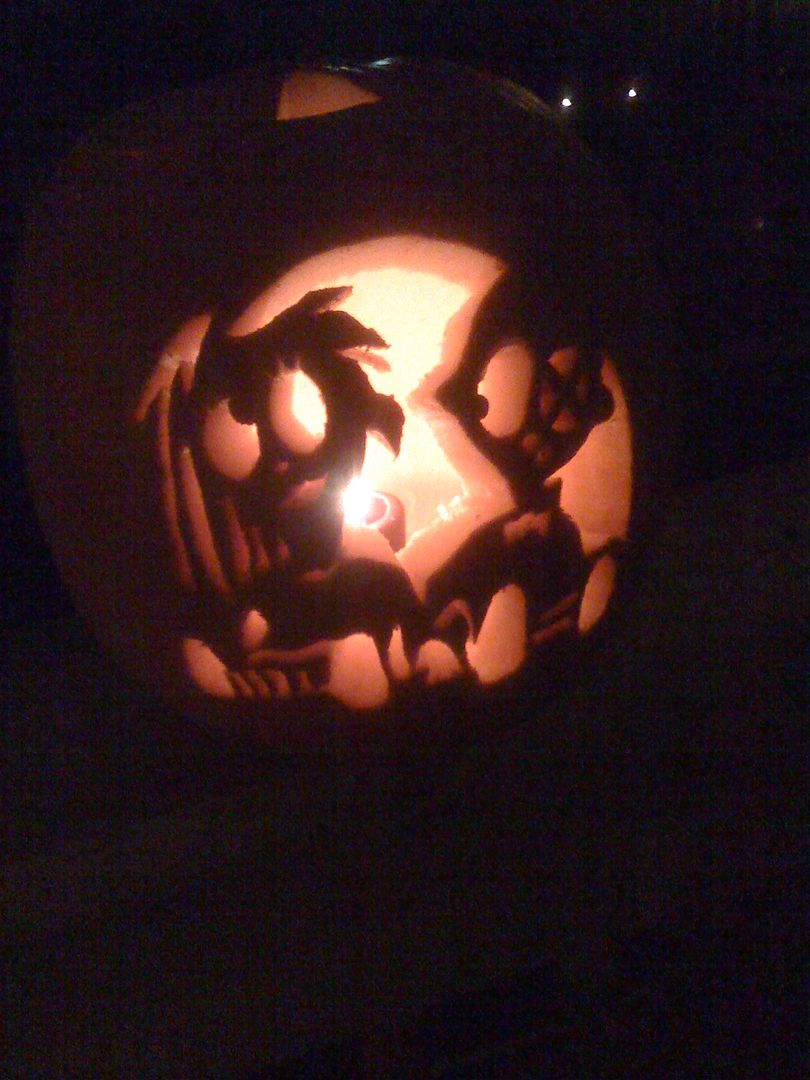 SO!
Now the reason we're all here. Women's clothing sizes are shittastic. As any woman knows, shopping is a huge, long, complicated ordeal because our sizes are crazy wild alloverthedamnplace.
I wanted to show you guys a few things related to my wardrobe.
Size 18 jacket, size 14 tall pants: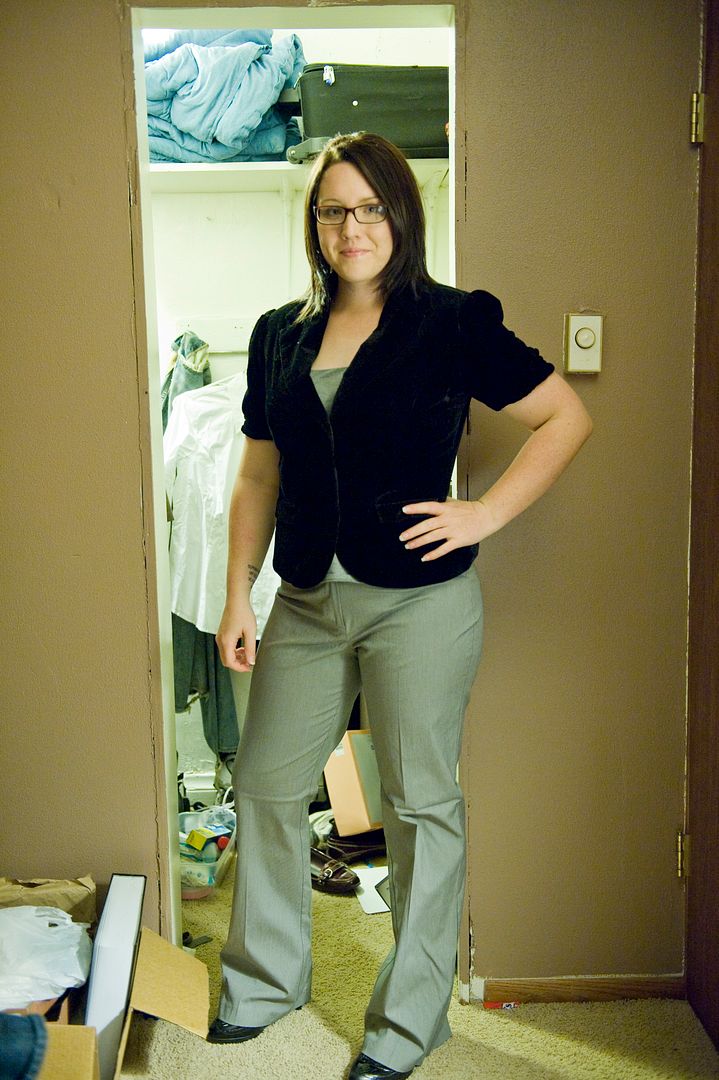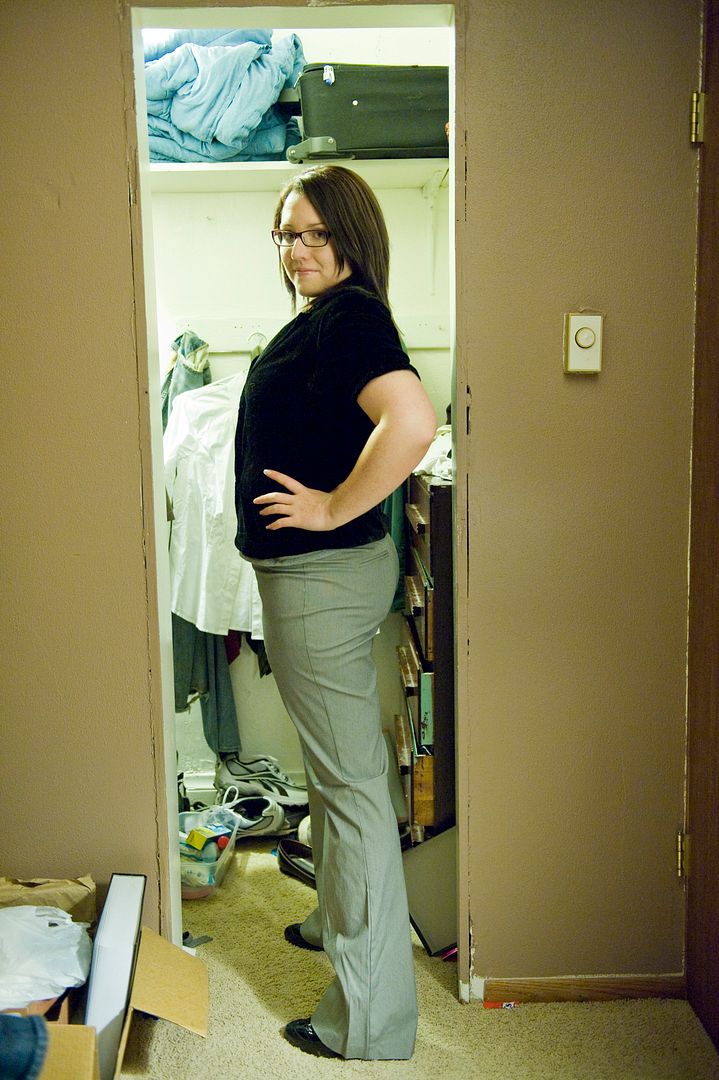 One of my goal outfits, from Newport News, size 12 pants, size 12 vest (tight!), size 10 jacket: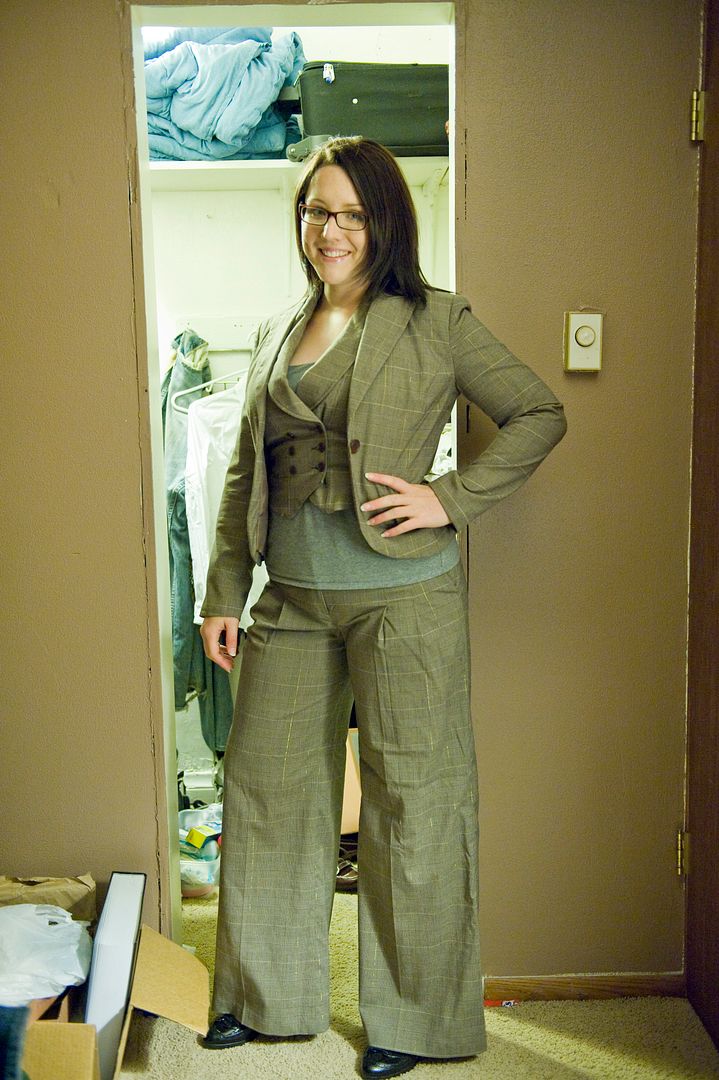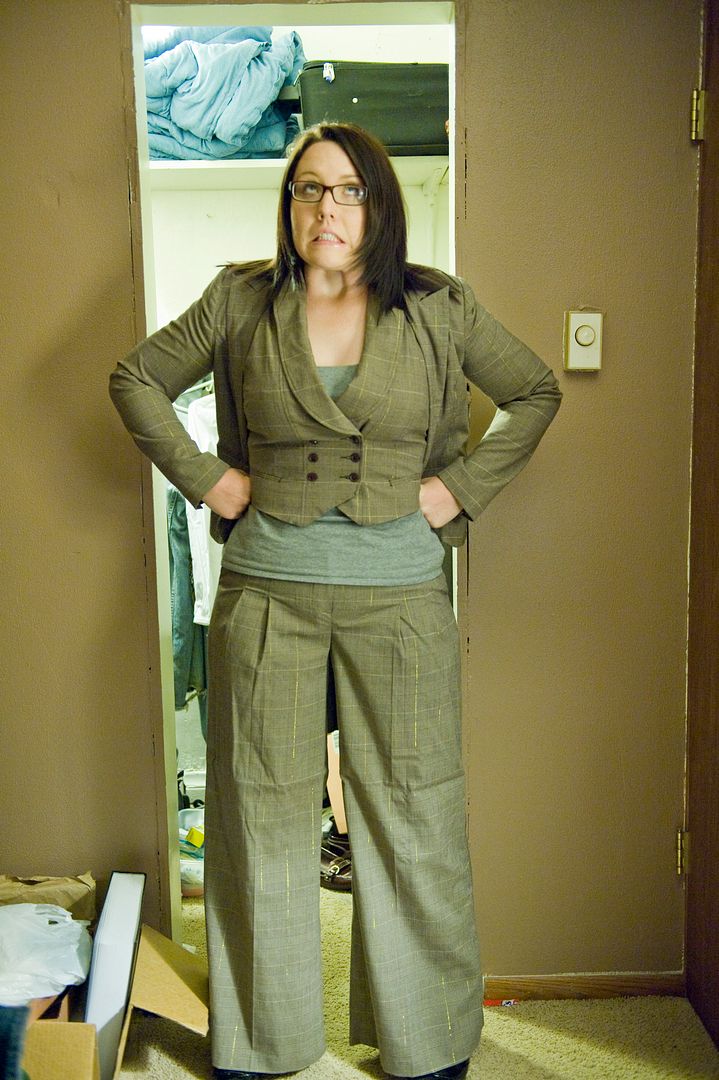 Size 10 red pants... yes they can zip but I muffin top over them: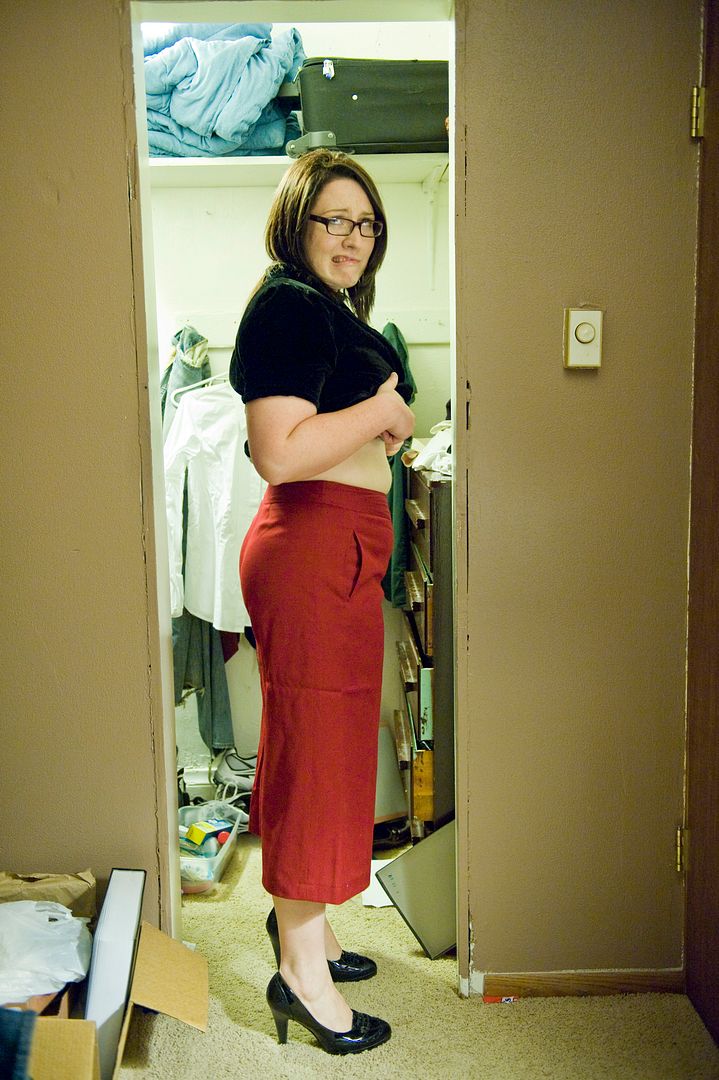 Another goal item, size 12 white sailor style pants... still too tight, and I'm SUCKIN' it in in these photos, y'all: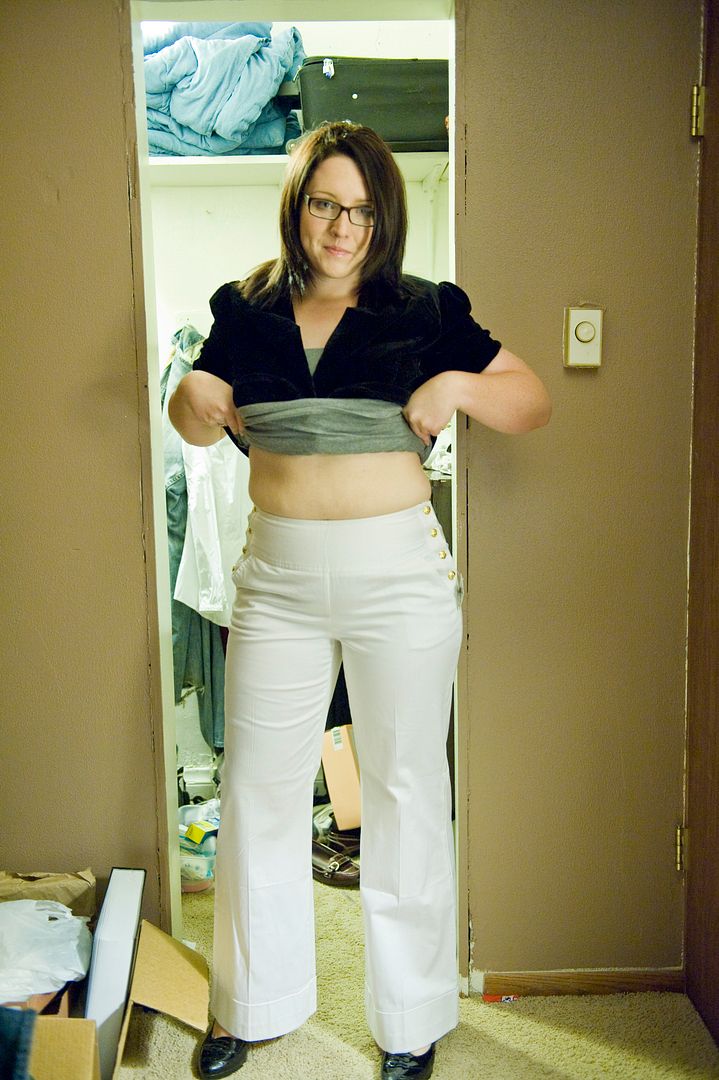 My old favorite white pants, size 10, super soft, don't zip/button:
Gap, size 16 capris, totally tight:
Wilson's Leather size 12 leather pants my mom bought me back when I was on Gimme the Mic in Denver...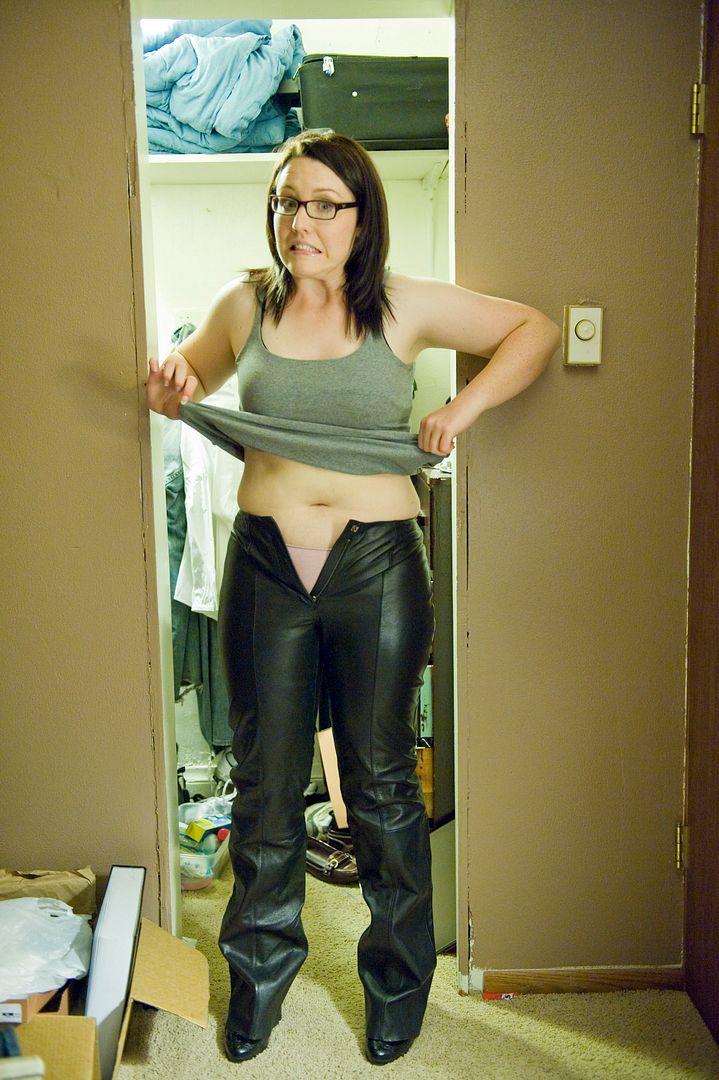 Before on the leather pants: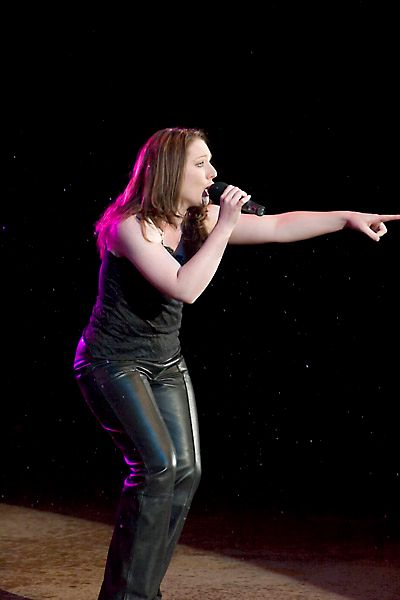 And, drumroll!! I've gotten my ass (barely) into some size 12 jeans. I found these photos of myself from Memorial Day 2006 two days ago, and couldn't remember what jeans these were.
Dan and I:
Me with my brother and our grandparents (isn't my family just adorable?!):
Well, I found 'em! These are size 12 from New York and Company.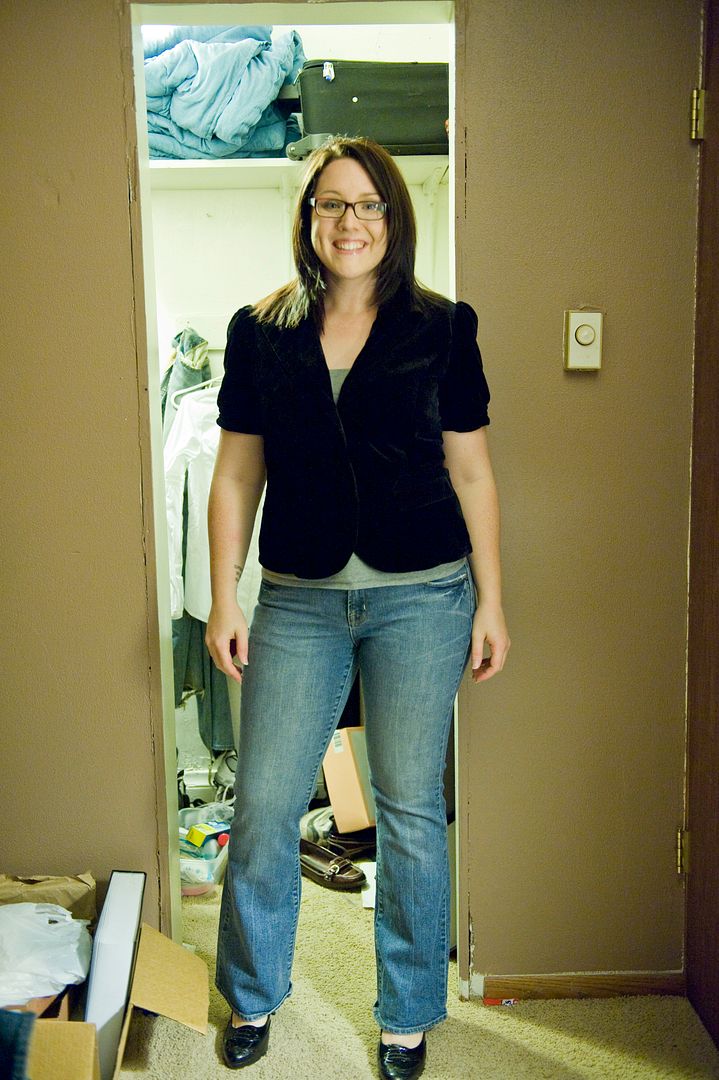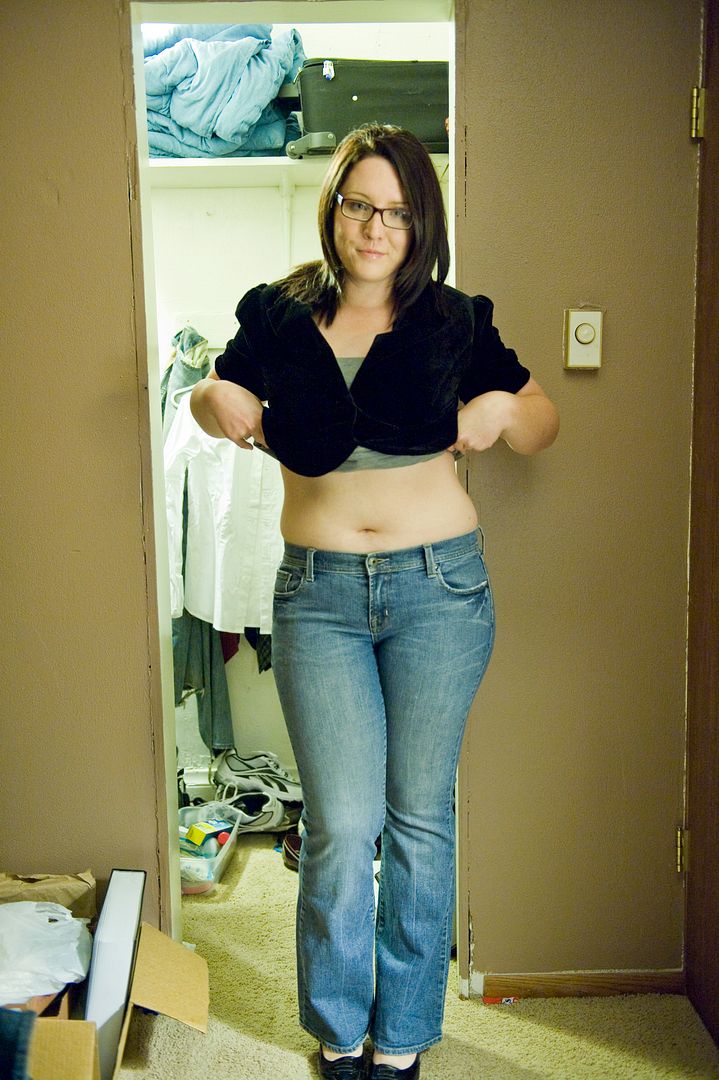 Now, I don't think I have any real right to wear these out in public yet, but... I'm really close. I'd like to be wearing these in Denver when we visit in two weeks. :) It's interesting to see how baggy they were on me in the before photos, and they're so tight on me in the "current" photos but... because I have heels on I feel like I look better. Funny how accessories can make such a huge difference.
YAY!
So the moral of the long photo essay is... don't measure your success by your sizes. They vary and change, and it's too hard to keep it straight, dammit. Just keep track of your measurements and go by how your current clothes feel, how you look in the mirror, and measure your success in health, ability, strength, flexibility, complexion, hair shine, energy and smiles as you go forward in your journey.
<3 Jenn