What's up! My faithful readers, my accidental stumble-upon-readers, my fellow bloggers!
Before we get into it today, I want to thank you all for the comments on my TMI post. I'm glad to know that I am not the only person to have horfed their cookies in front of a hot person. On that note, MANY of you asked about "Guy" and whatever happened to him. ...Well, I can't go into too many details, but he did NOT go home that night. From that point on we had a really tumultuous, up and down, wild crazy roller coaster of a passionate love/hate/connect/fight relationship. The romance ended, and he is currently one of my close friends. :)
SO! Today I want to talk about laziness. And I'm going to be totally honest and say, I'm full of laziness. FULL of laziness. Now, I'm not full of laziness all the time. I mean, I work my arse off when it comes to my photography, my business, and this blog. But when it comes to other things like cleaning the house or working out, I suck lazy balls.
I hate working out. Hate, hate, hate it. Just 'cause it means I have to get off of my comfy couch, pry my face away from the computer (I love it so much. I would marry my computer if I could. It's awesome, the internet is my home, I am obsessed.) and go outside where it's too hot, too cold, too windy, or too perfect to ruin by working out.
I've gone through lots of bouts of working out. Let's take a closer look, shall we?
Pre birth:
I was a natural swimmer and water acrobat. I was so good I didn't even need to breathe through my mouth or nose. I magically had all the oxygen I needed. I LIVED in the water.
Baby aged:
Embraced baby fat. Ate really healthy. Preoccupied with oranges, and didn't like any other Christmas presents. Seriously. I got a ton of gifts and my favorite thing was that orange. PS, isn't my mom WILD gorgeous?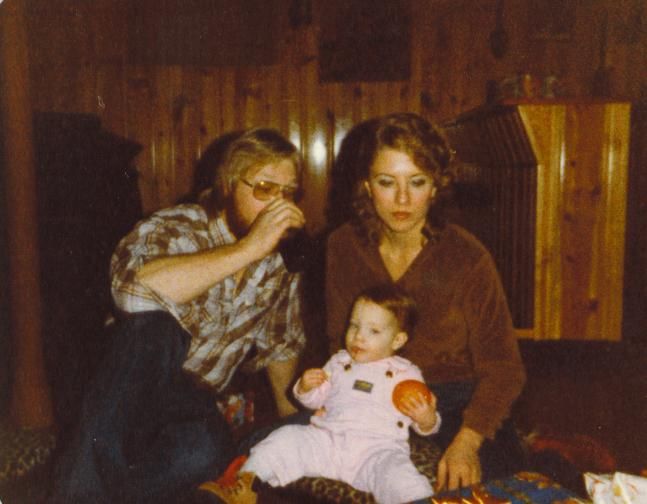 Toddlerhood:
I rocked the jungle-gym and the bouncy balls. No problem whatsoever with lifting up my skirt to show off my kick ass toddlertights.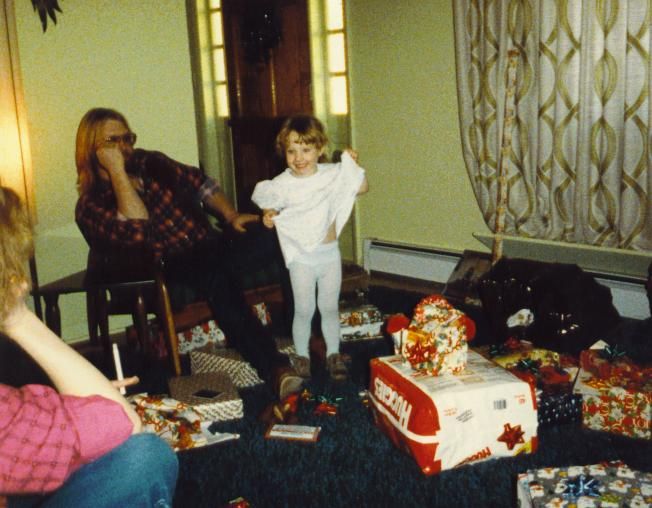 Elementary school:
I played soccer with my brother and the neighbor. I rode my bike a lot. I jumped from couch to cushion to couch to avoid the hot lava floor in my parents house. I hula hooped and jump roped in gym class twice a week. Regularly posed for pictures with family members and worked my core by flipping upside down and making crazy faces.
Junior high:
Before I hit junior high, I was still slim and rockin' the 80's attempt, complete with my ring-necklace and my brother jammin on the keytar. Once I started junior high, I didn't do much but get picked on relentlessly, and try to avoid gym class. I got chubby and entered my greasy stage. Didn't wash my hair enough, had no idea how to do makeup, and grew addicted to my black and orange garfield shirt.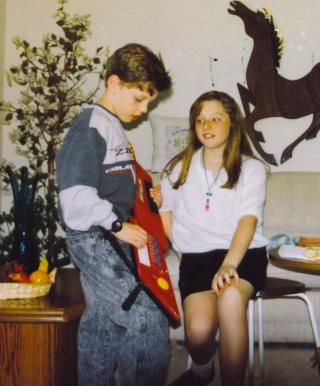 High school:
I took on the deepest level of fitness craze I've ever been a part of. I worked out two hours a day, five days a week, AND played tennis after school/on the weekends. I also was in show choir, so I danced for a good 20-30 minutes every day we had rehearsal on stage. I slimmed way down to a size six and could eat cheetos.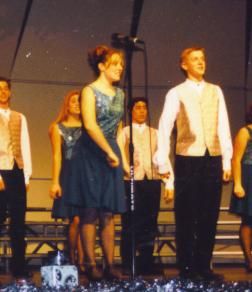 College:
I quit working out. I wasn't in show choir anymore. I studied. I wrote a lot. I learned how to take pretty pictures. I ate too much cake, face first. Got a gym membership at my Mother's suggestion at a ladies only gym. Hated going there, too.
Post-college, late teens/20-21 years old:
I slowly got fatter and fatter. My only exercise at this point was walking back and forth from my office to the cookie jar in the other office. I then was dumped via phone, thought it was due to the weight, dieted my way down to a size 8. No exercise was involved.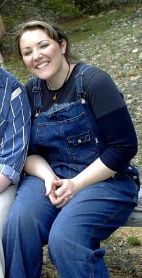 I apparently also didn't know the meaning of the words "root touchup."
During the hotness (around 22 years old):
I was hot and skinny. My only exercise was touring apartments during the week, and on the weekends... copius amounts of vigorous sex.
After the hotness, post-24:
Gym membership costs me $80 a month. I hired a personal trainer. She didn't focus on cardio at all, had me lift lotsa weights. I stopped my sessions after six weeks. I then started Zumba, which is really fun, and I can burn lots of calories in an hour. Then I tried Gravity classes. Then I got into running for a few months. I got shin splints. I stopped running.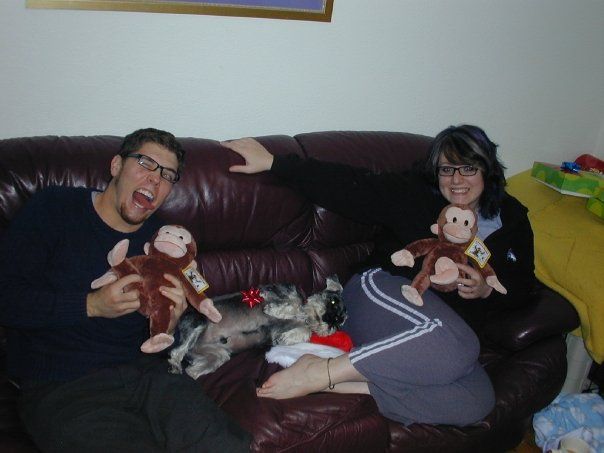 Now: I've been so damn lazy. I still do Zumba once a week. ONCE a week. Those are the only times I go to the gym. That means I'm basically taking $20 in and handing it to the people at the door for ONE class each week. That's ridiculous. I either need to drop my membership or start using the gym. It's a colossal waste of money.
I bought a jump rope, and was all excited about the idea of using it. I haven't used it, and it's too long for me. I was looking for my high school yearbook the other night, and guess what I found? Another freakin' jump rope. It's almost identical to the one I just bought, and it's also too long for me. Apparently instead of adjusting it down to the right size, I just didn't use it. That is the perfect and clear illustration of how lazy I am.
Why, WHY can't I just get motivated? I'll be really lazy, then think "Well they can do it on the Biggest Loser, blah blah blah" and it SOMETIMES gets me off my arse and into the car to go to the gym. Sometimes that still doesn't even work.
I think it's because I'd be okay with being skinny fat, and "fitness" isn't exactly a priority for me. I lost all that weight and achieved my "goal" of being in a size 8, and that was fine. I did it without exercise, and whoopdeedoo, I thought that made me lucky.
MizFit
would slap my ever loving face if she knew me in person. Then she'd push my flabby butt onto a treadmill and whip me with a riding crop.
Oh yeah. And I ate toast tonight. And hash browns. And crackers this afternoon. And crackers and a sandwich yesterday afternoon. CLEARLY didn't follow my diet today or yesterday.
~J