So, for my first try with organic cereal and soy milk, I'm impressed! In fact, it was one of the more delicious breakfast cereals I've ever had. :)!
Silk Soy Milk
Dream Cinnamon Cluster Cereal
Banana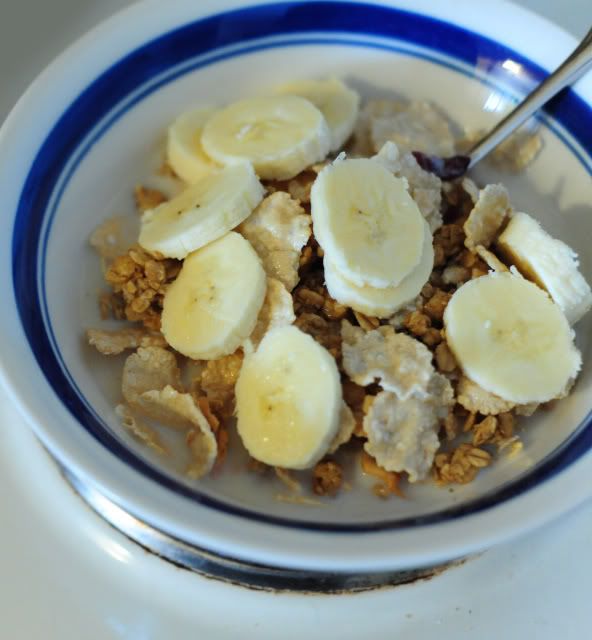 As far as soreness goes, it's just about the same as yesterday. I e-mailed my trainer at 1 this morning letting her know I couldn't do another session because I can barely sit down let alone do lunges. I don't want to pay for a session I can't get anything out of.
Exercise yesterday? I shoveled the sidewalk and around the house for about 15 minutes. Sans gloves. Don't try it.
Today I plan to go to the gym and try to do some cardio... and then I can do some upper body and ab work - they're much less sore than my quads.
....PS: I started this whole thing on December 1st. Today is the 10th and I'm down from 224 to 219.8. Down 4.2 lbs! :)~