Firstly: Thank you guys so much for all your sweet comments on my last post. You spoil me and I don't deserve you.
Secondly: I put a hole in my face today:
Thirdly: I got the dress. You know...
THE dress
. The dress I've been dying to wear and all freaked about the measurements and really wanting to wear for New Years.
So... here's the deal. It "fits," but it doesn't FIT. It's tight across the ole' boobies... so it sort of felt like I was going to rip it when I was pulling it over my head. it's a high waist so the hip/waist measurements didn't really affect my ability to zip it. Just my ta-ta's and back.
So, the thing they should start putting on the freakin' measurements is the ARM measurements. 'Cause my arms are too big for this dress. Yes, technically, I squished them through the holes, but when I took the dress off after having it on for ten minutes, I had red lines. Obvious ones. Red, red lines around each of my biceps.
Needless to say I'm not wearing the dress for New Years. :( I mean, I COULD, but then I'd lose all feeling in my arms and they'd probably fall off. Plus because of how tight the dress is on top, it sort of makes my boobs look like downward facing dogs.
BUT! It's okay. Thanks to my favorite fabulous New Yorker,
Bitch Cakes
, I found
Mode Merr
, the most awesome and gorgeous dress place, ever. I ordered this dress immediately, and they're going to expedite it to me so I have it for New Years.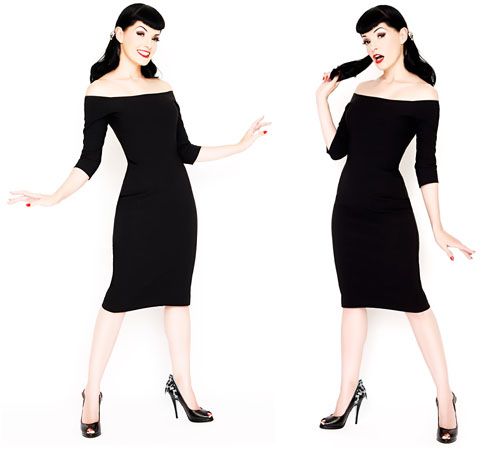 The thing about it? I love this dress more than the other one. <3
Muah!
~Jenn