Today was day 5 of the 30 Day Shred and things are going fine. I think by the time I'm done with day 10, I'll definitely be ready to move up to level 2. I might actually do that sooner rather than later. The only thing I still feel really challenged by is the push ups. :)
I want to go to Old Navy tomorrow so I can see if I can fit into a size 10 pair of jeans. I don't have any 10 jeans to try on, but I remembered that when I did my
clothing post
I couldn't zip and button a white pair of size 10 Anne Taylor pants. I was about 185 on October 13th, and I'm about 175 now!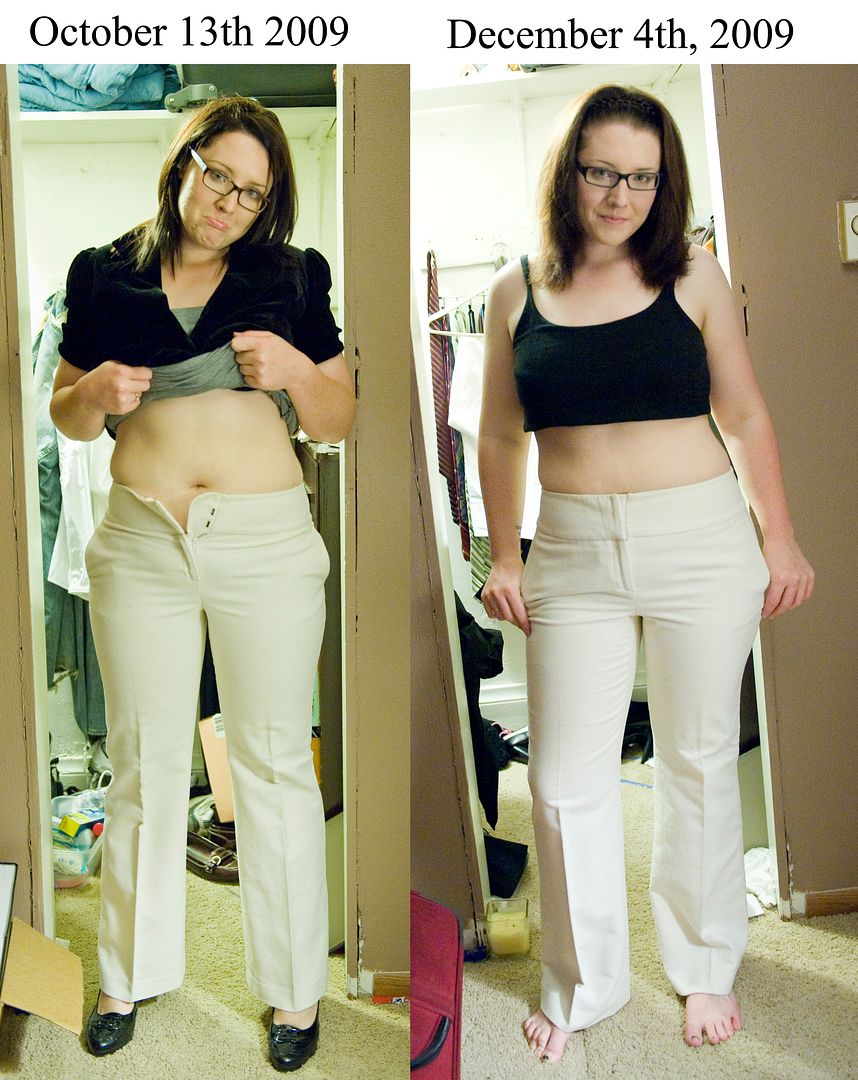 ZIPPED! BUTTONED! SWEEEEEET!
So I'll be looking forward to getting out into the real world and seeing how a new pair of jeans might fit me. No doubt 10's would be tight, but I need to get some... when my clothes feel too baggy it makes me a little more complacent in my weight loss efforts. When my pants are a little tight it reminds me that I need to continue to watch what I eat and that exercise shouldn't be optional! :)
So here's an update on the size 8 jeans I want to be able to get back into! I decided to try them on again. I can't pull them up properly onto my butt because my thighs are still too big, and obviously they won't zip or button. But I'm all the closer. Gah! I can't wait! :)
And actually on my hips I'm down 8.5 inches from my original measurement of 48.5 inches.
Yeah! So nothing else really new to report. See you guys soon!
~Jenn