It's true. We've
talked a lot about clothing sizes
and how they just don't seem to stay consistent. Okay, they ARE NOT consistent. I went to Old Navy today like I told y'all I was going to, 'cause I figured I could probably squeeze myself into a size 10 pair of jeans. Indeed I did.
Old Navy has lots of different types of Women's jeans and they have different names. I decided to grab a few different kinds, all in a 10 regular. Here's the result:
Me in my current size 12 jeans from New York and Company:
Me in the size 10 "
Sweetheart
" jeans from Old Navy: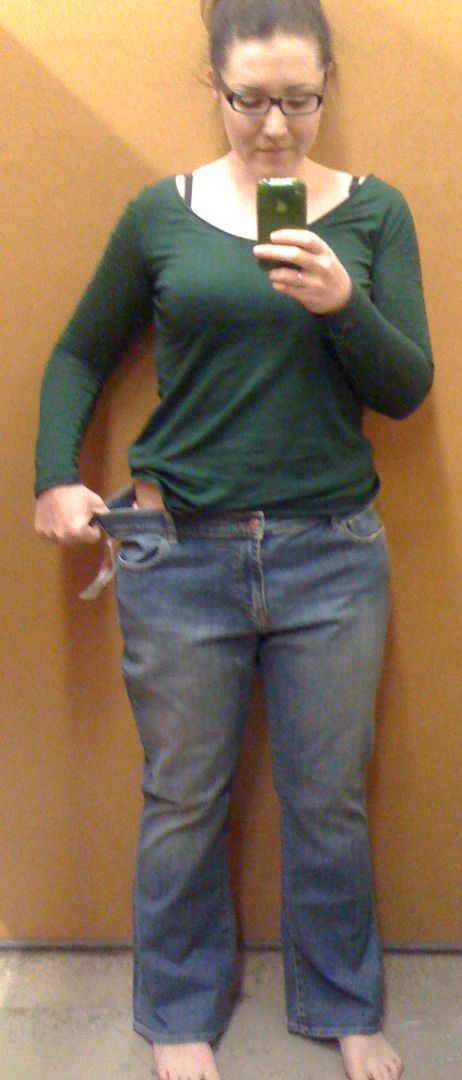 Then, the ones I bought, the size 10 "
Dreamer
" jeans from Old Navy: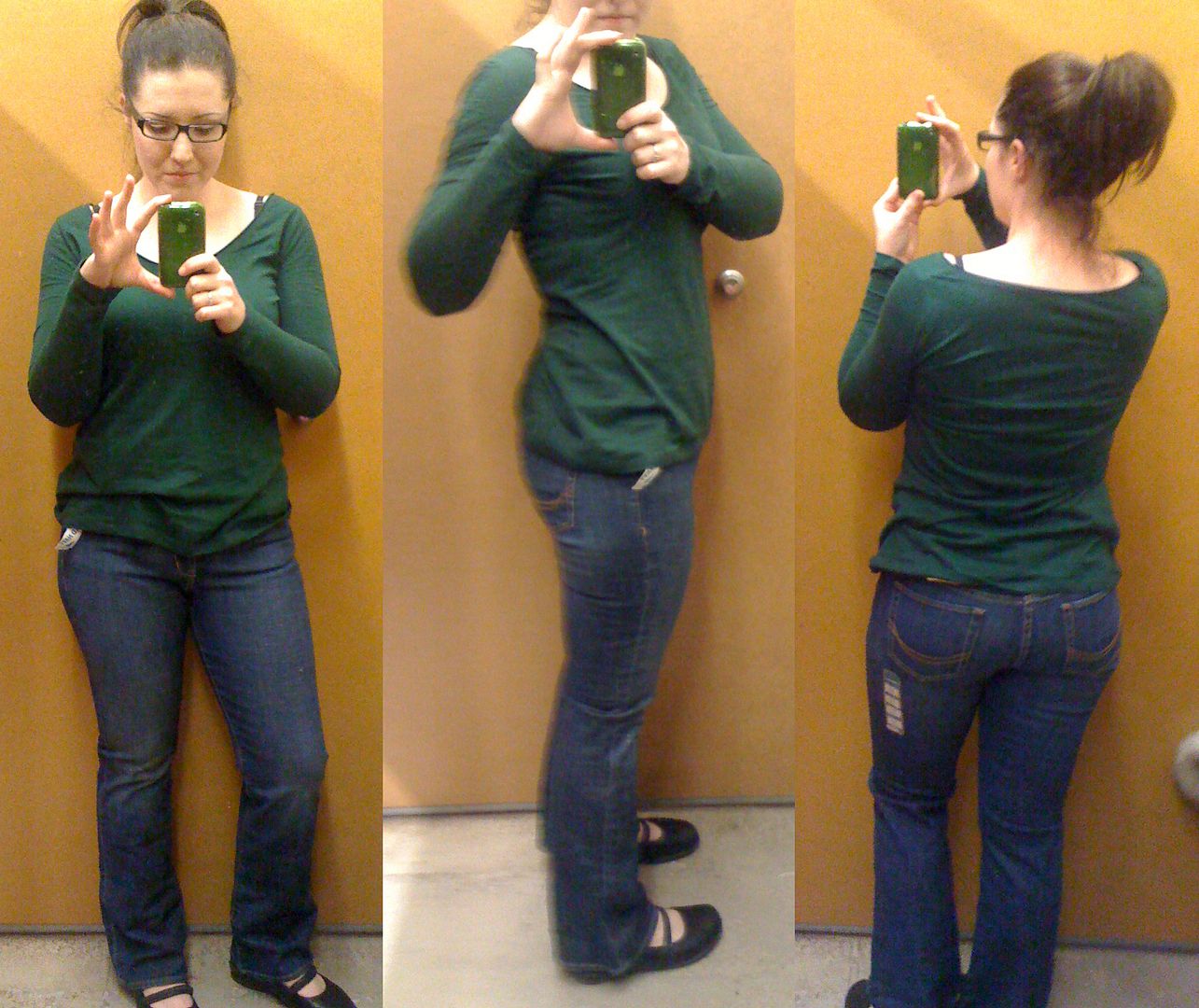 And for a laugh, I figured, "why not try on some skinny jeans!" I have this strange, weird, uncontrollable desire to wear skinny jeans. I'm too old for them, I'm not emo, I don't get into Twilight, but dammit, I want to wear skinny jeans. It probably just has to do with the name "Skinny" jeans. 'cause obviously if you can wear them, you're skinny.
I've read a lot of debates about how "big" is "too big" to wear skinny jeans. Personally, if you're comfortable in them and you feel hot, go for it. No shame, ladies.
Here's me in the size 10 "
Diva
" skinny jeans from Old Navy:
As you can see, they look fairly decent with a shirt down, but you can see how TIGHT they are. These babies barely buttoned.
Hilarious how different three size 10 pairs of jeans can be!
I could easily have decided that I wanted to be a size 8 today and gone to get the next size down in the Sweetheart style. BUT, I like the way I felt and looked in the 10's of the Dreamers, so I bought them. Don't let a size dictate how you feel. I know I talk about sizes a lot, but in reality it's about how I feel when I pull up the zipper. :) <3
~Jenn