Hello everyone!
I'm sorry for the lack in updating. Going home for the holidays involves lots of visits and seeing friends and drinking and such. So! I thought I'd swing by and update y'all with some photos and stuff.
Firstly I wanted to answer some questions I've gotten:
Q. Your brother is quite good-looking. Is he single?
A: YES! And he's a dental hygienist, plays guitar and is generally the most awesome person ever. ;)
Q: Would you please in your next blog tell us HOW you were able to resist temptation? What was your mindset? When was the last time you fell off the wagon - and how did you get back on? You're so unbelievably inspiring.
A: Wow, great question. And thank you. So, when I get it set in my mind that I'm on a diet plan, that's what I stick with. I've mentioned it in several blog posts before, but I'm sort of a freak of nature because I don't do "cheat" days or "holidays." For me, every day is just another day of putting into my body what's good for it, and every "cheat" thing I eat is just a step backwards from the goal I have in mind. Now, everyone is different, and I totally, TOTALLY advocate taking a bit of time off or enjoying a slice of pie during Christmas with your family. For me? I'm just a little insane, that's all. The last time I fell off the wagon? Well, I had about 1/2 cup of stuffing because it's my favorite food on earth. I just had to decide if I wanted sugar or stuffing, and stuffing won. I'll admit I was feeling guilty after I ate it, but I just have to move on and remind myself that 1/2 cup of stuffing is no big freakin' deal. But, since starting back on a lower carbohydrate diet, I haven't cheated. My cravings for sugar and carbs completely have subsided. :)
And drumroll please...
Current weight: 169.6! I finally got out of the 170's. YAY! So, that also means I get this little beauty from the awesome Scale Junkie
Healthy You Challenge website
:
Okay, picture time! :)



My friend Rico and I:






My favorite photo from the night; me with all four of my closest friends from High School. These guys are my oldest friends in the world and I love them!!






We're so tough, you don't know how tough we are.





Yeah, okay, we are total goofballs.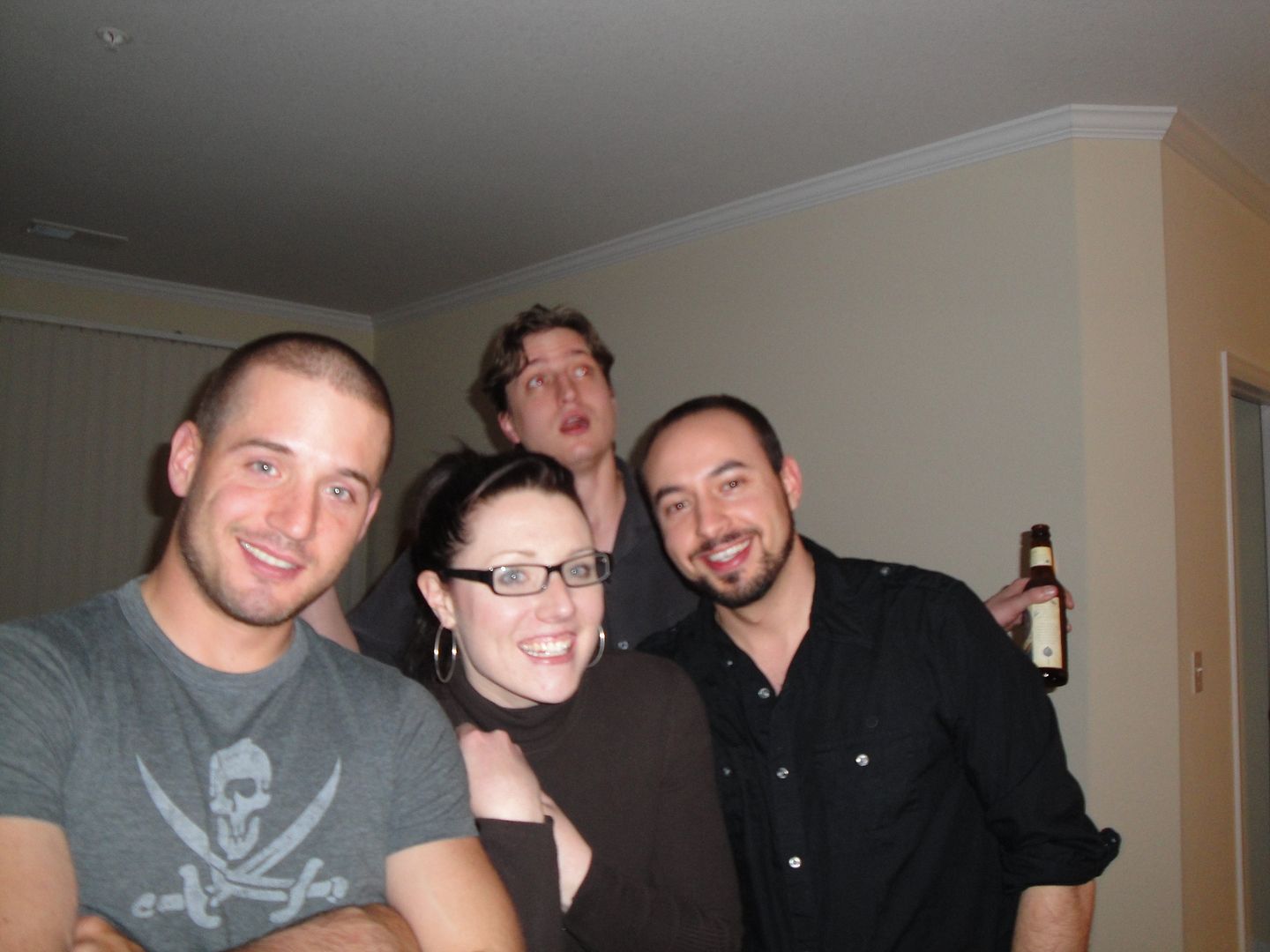 Me with my good friend Dan: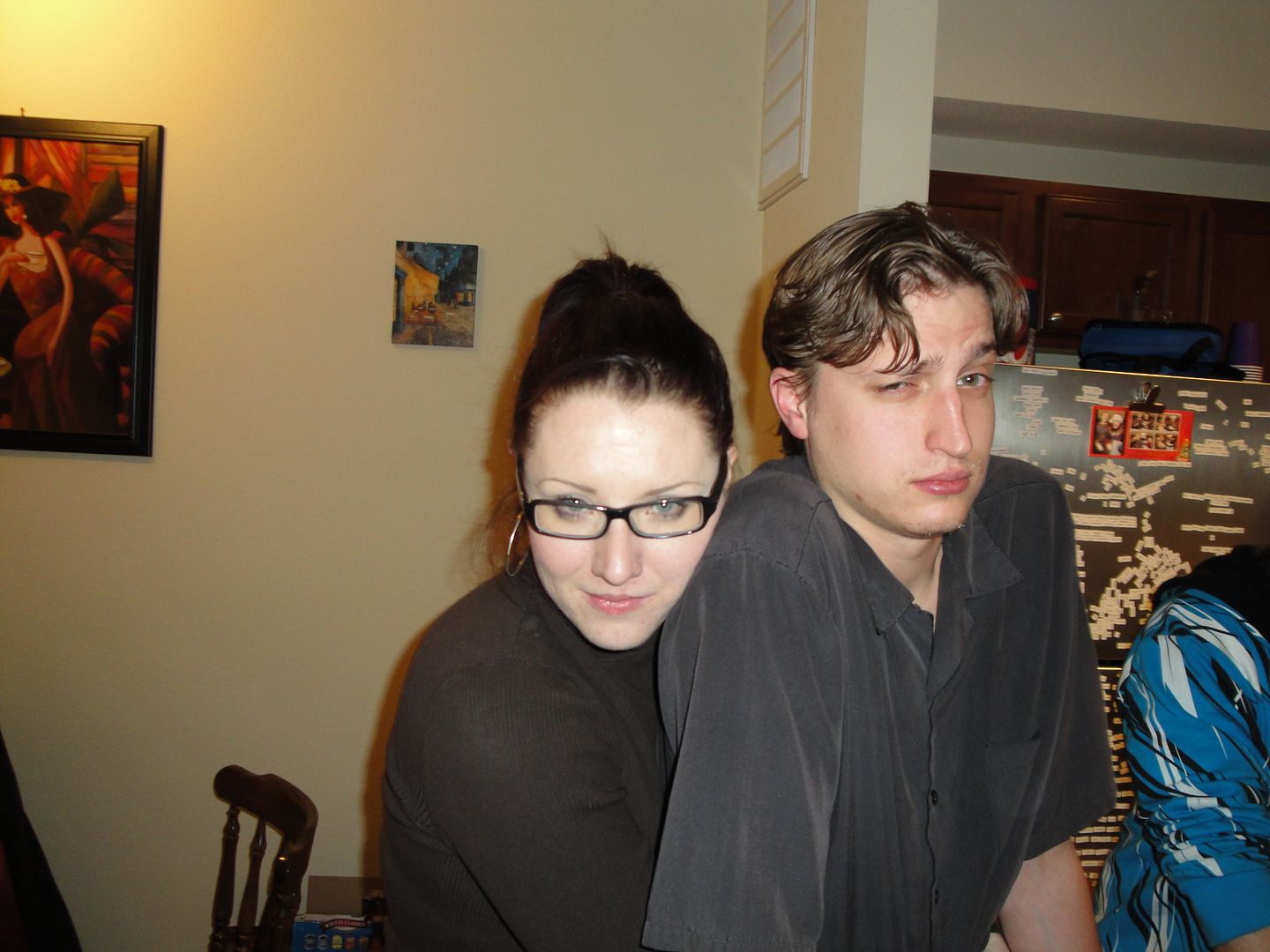 Okay! So, next bit of news for you guys. So, you know how the dress... THE dress was too small in the arms, right? So, I ordered the next size up and they overnighted it to me. Well, it was STOLEN from my parents front porch. Huge freakin' bummer. So, today my Mom and I went New Years dress shopping. I've never spent so much money trying to get a damn dress.

First I thought I'd update you all - my waist no longer hangs over the skinny jeans. Today I wore them without boots and was totally comfortable. Woo-hoo!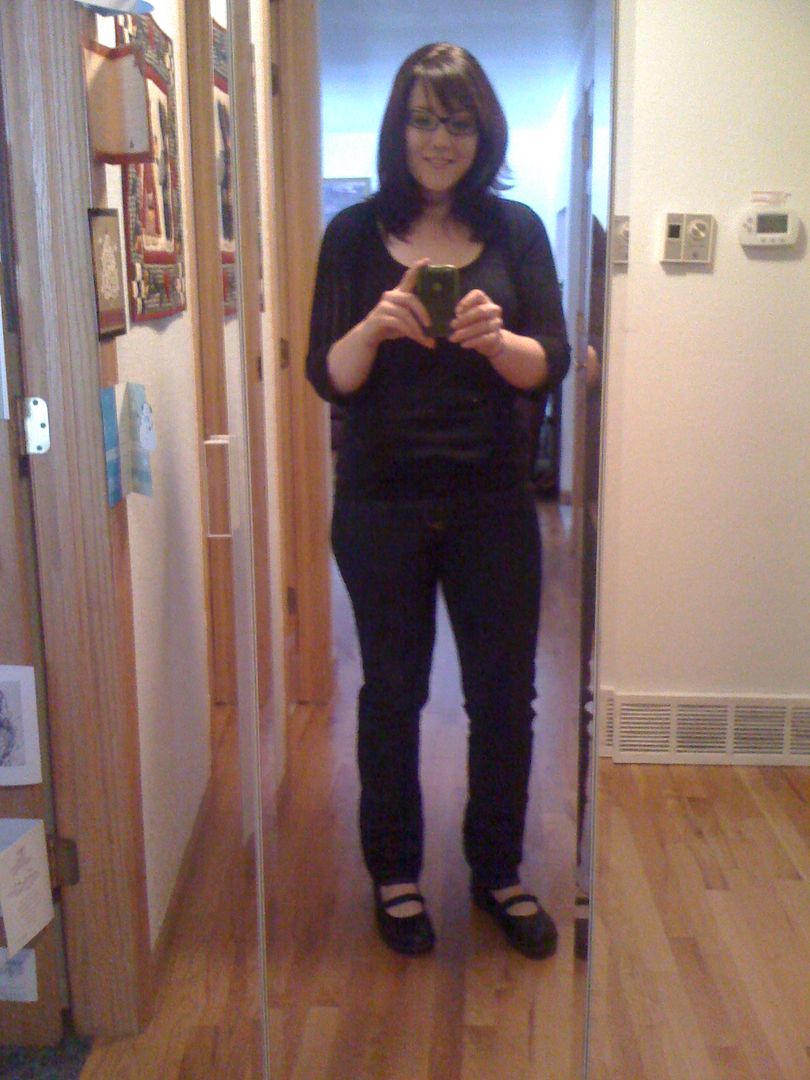 Anyhoo! This was the first one I tried on. Love it, but it was strapless and I didn't know how I felt about that. Plus it was a little big in the boob area and though the poof was cute on the bottom, it might have annoyed me or flattened over the course of the night.






This one we totally fell in love with but it was a 10 and just a bit too tight. :( We looked and apparently the dress was totally sold out in size 12 in every Macy's in the state!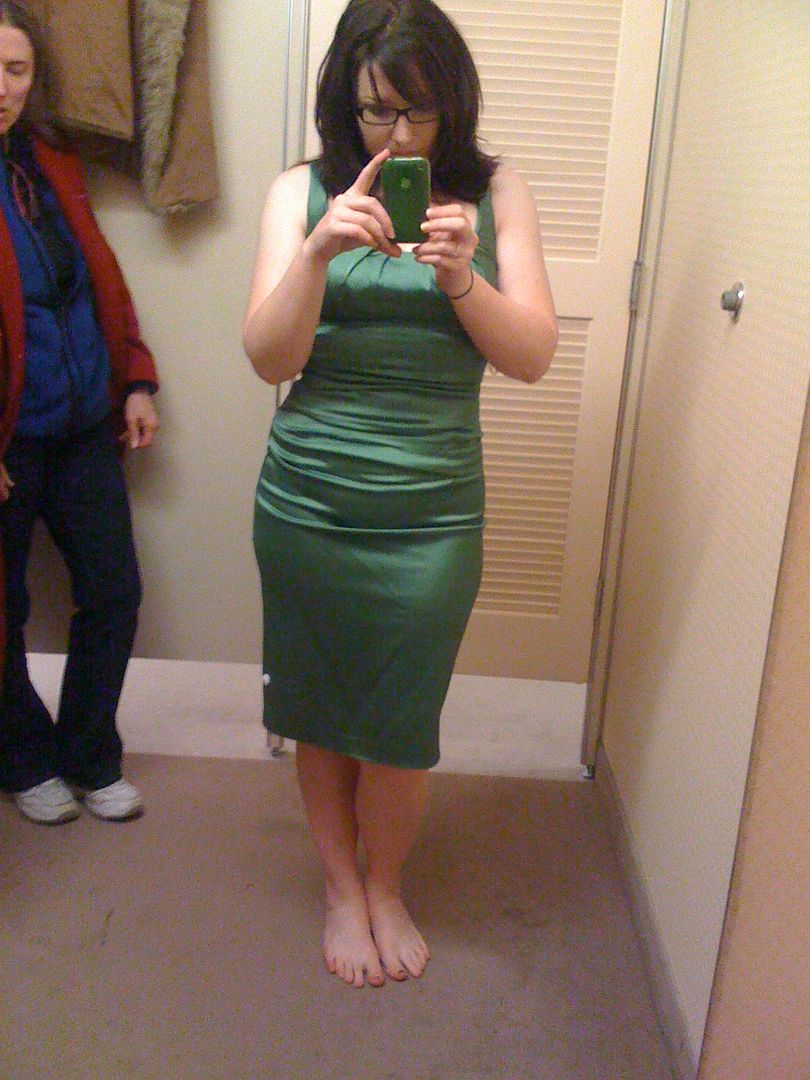 Here's the one I chose! It's one-shouldered, which I have a serious fetish for, and it's still got the length of an old fashioned dress. I was so excited! I got the last size 12 left, they had to pull it off of the mannequin, but that meant an extra 10% discount on top of the 30% discount sale they were having. The dress is normally $138 but I got it for $86 or so. :) YAY!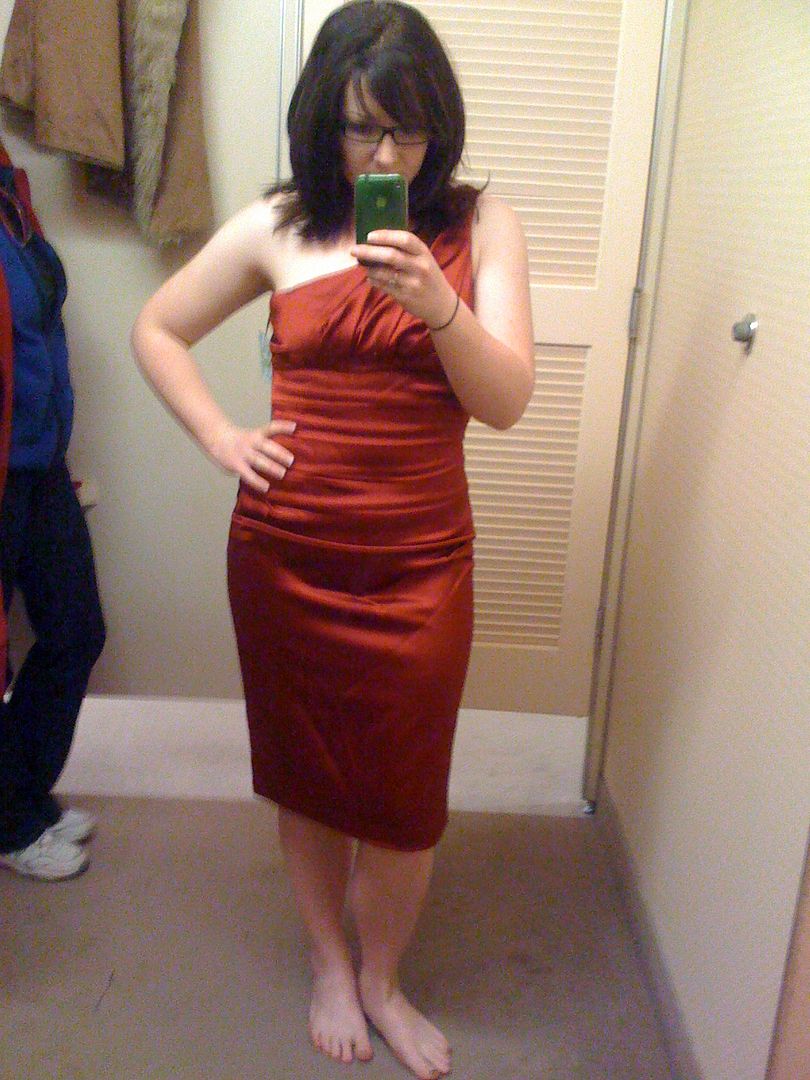 ~Jenn