Day 2 and I'm doing well! I have gone from 208 to 205.
Check out the watermelon meal I had last night: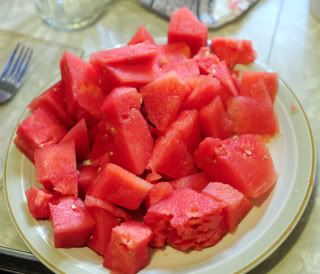 Today for breakfast I had sliced strawberries and bananas. For lunch I had a green smoothie with strawberries, a banana, blueberries, spinach and celery. And for dinner, I made a huge raw salad with butter lettuce, radishes, mushrooms, cucumbers, gourmet sprouts, shredded carrots, and cherry tomatoes. I can't hang with dressingless salad yet, so I made a dressing with avocado, water, olive oil and fresh basil.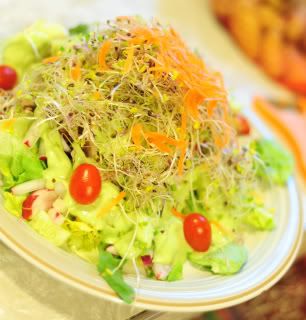 ~J