I'll admit it. I love that title so much I had to steal it from
States of Change
, who posted it on a comment on one of my earlier blogs.
Yes, my beloved readers, co calorie counters and fellow fat fighters.
Today I weighed in at

199.4.
WOO HOO!!! Peanut butter jelly time! (Except I won't eat that, but... ya know.) Peanut Butter Jelly Time!!!!!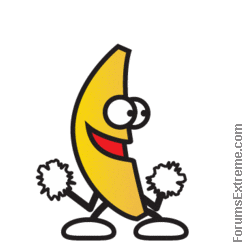 And now, I get this bad boy:
My next goal is 186, which I would love to hit by September 5th, will take me out of the Obese BMI range and into the merely Overweight BMI range. But, until then, every 5 pound victory is something to celebrate, particularly because I get a new
scalejunkie
badge. Seriously, I love those things. :)
In other news, I have a wedding today, so I'll be posting new photos most likely this evening.
MUAH!!!!