Yeah, I ate two bowls of cereal for dinner tonight, and I actually feel guilty about it. I've hit the point where I have lost a bit of weight, and now kinda look sorta good, and my boyfriend is like, "Oooh, BABY!" And I feel like I should be able to eat cheesecake and donuts and pizza.
I almost ordered pizza for dinner. Now, I don't like pepperoni pizza or anything like that... I'm a huge fan of light sauce, light cheese, heavy veggie pizza with thin crust. The kind that's only around 150 to 180 calories for one slice. But I still didn't order it. I had some hot and sour soup for dinner, then about an hour and a half later ate two bowls of cereal. It wasn't Trix or anything, it was basically Special K. But, still. This is what happens when I don't have any salad left in my house. I need to go to the grocery store tomorrow.
At least I didn't dig into the cookie dough I have in the fridge. (I'm making Dan cookies as a surprise tomorrow!)
SO! No real news to pass on. No weight change in the past few days. I had a pre-wedding photo gig on a boat tonight, and I can just tell you guys, I'm SUPER sick of this rainy weather. Now, I love the rain. But NOT when I'm working. Not being able to take photos outside, in what I do for a living (social event photography) - it sucks!!!!! I got a few of the folks to go out onto the deck of the boat tonight, but it was really drizzling, with the wind from the movement of the boat, I couldn't keep anyone out there long, let alone keep myself out there (equipment + wearing glasses)... but I do love this shot:
But by the time I could get the Bride and Groom out, the wind was really blowing and the light was virtually gone. I love this picture, it's so funny because it shows exactly how the night was outside: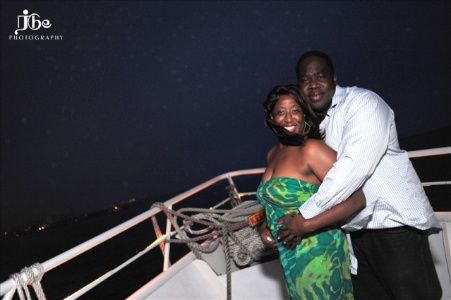 ((sigh.))
So, I thought I'd share some recent photos of me doin' my photo thang:
My Fongsphere makes me look SOoooo pro:
A pretty clear illustration of my relationship with groomsmen: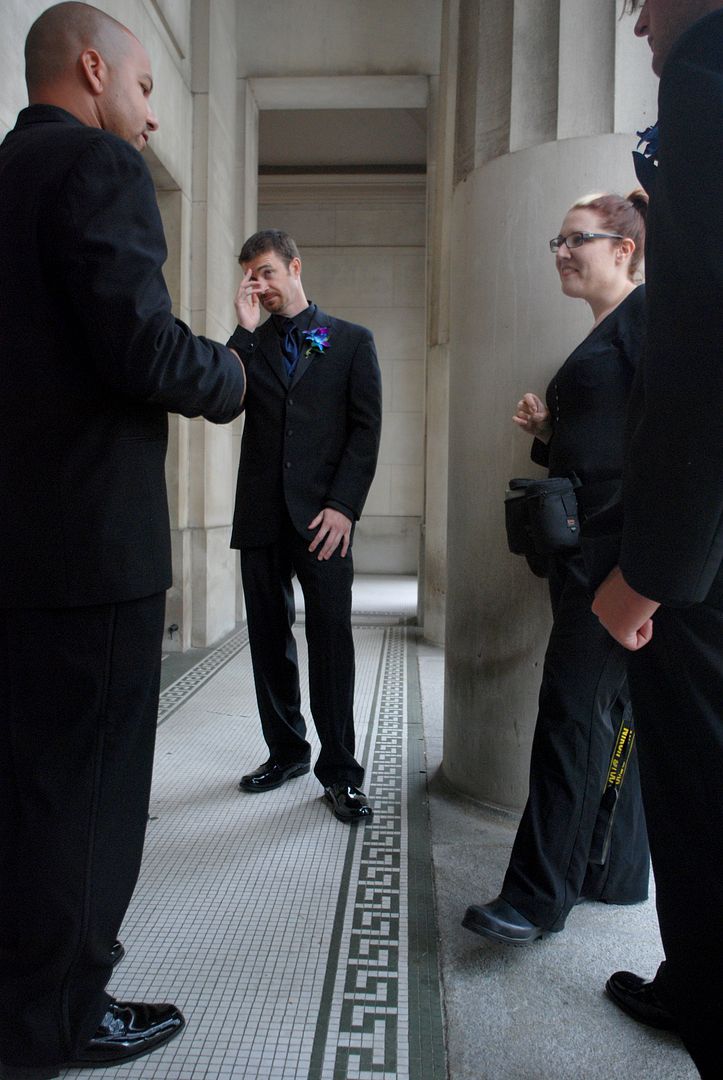 I'm a Bridal gown and veil watcher/protector: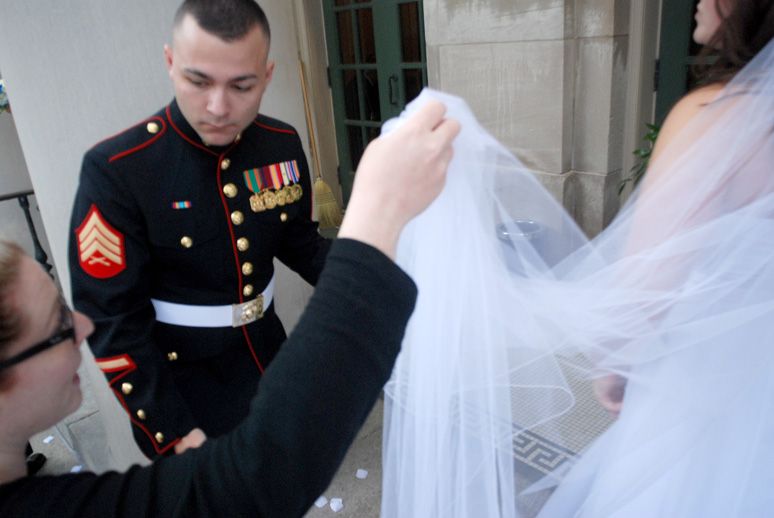 I'm a "show-em-how-it's-done" kinda girl: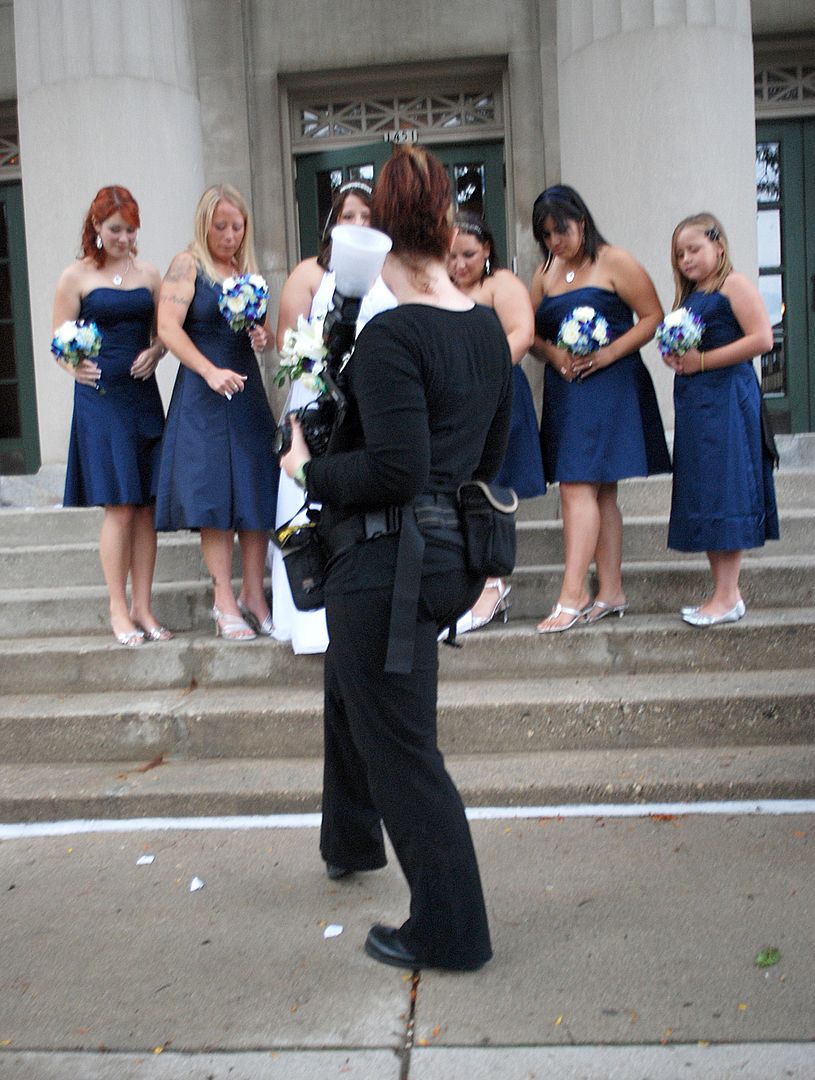 I'm a "kissing when they clink their glasses" rule explainer: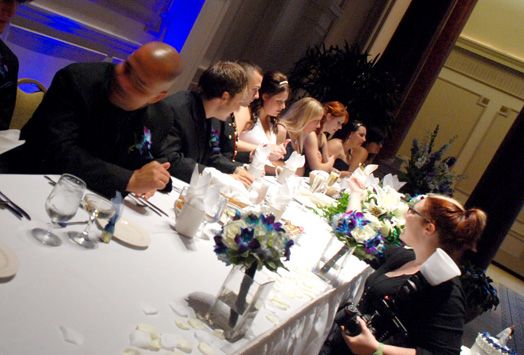 I'm a straight-up-dork:
I'm hard-core dedicated to getting the shot:
Nothing else to report y'all. I'm looking forward to the next eleven days. No photo shoots or weddings until the 12th! Maybe I can actually, I don't know... clean my house or go to the gym.
~J