Yeah, that's the one thing about shooting weddings. They feed me, and offer me cake. I always turn the cake down though, and make sure to have lotsa veggies. :)
I had a really fun wedding today.
Check out the photos HERE
. :)~
I also wanted to answer a question I got!
MB
asked:
What shoes do you wear when you're shooting all day? When I do weddings my feet are screaming by the end of the night.
Well, I usually wear black rubber Sketchers during warmer weather, and black flat rubber boots when I'm shooting in rain/snow/sleet, etc. I've found that a comfy pair of shoes is crucial! I'm thinking of switching to fleece lined crocs. I've heard they are seriously comfortable! :)~
Also,
Skinny Sweet Pea
has lovingly given me the "One Sweet Blog" award. Thank you!!!!!!!!!! :)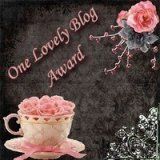 So in the spirit of the One Lovely Blog Award I must:
1. Acknowledge the giver
2. Pass the award to 15 other blogs I love:
1.
Confessions of a + Sized Girl
2.
Losing Waist
3.
Scale Junkie
4.
You're Gonna Need a Bigger Boat
5.
Jack Sh*t, Gettin' Fit
6.
Hold the Mayo, Extra Cheese
7.
In Pursuit of my Inner Pinup
8.
The Long Hard Road out of Hell
9.
Fat Bridesmaid
10.
Miz Fit
11.
Zumewalk
12.
Smoke Yourself Thin
13.
Kristen's Crazy World
14.
Bitch Cakes
15.
The Chub Fight