That's the title of an e-mail I recently got from Metrostyle. I LOVE their clothes, and have ordered boots, coats, etc from them many times. They have wide calf boots, which I can NEVER find. I'm sure some of you can understand what I'm talking about. Not being able to wear sexy boots because your calves are too wide SUCKS.
So... I was excited to see this e-mail. I opened it up, and saw this: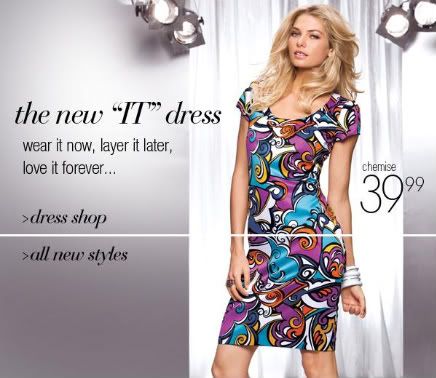 I don't know about any of you other curvier/heavier/fatter girls, but I would NOT wear this dress right now.
Maybe "flawless on every body" only refers to people without big arms, guts and bubble butts.
~J