Okay. First I'm going to tell you all that I weighed in this morning at a glorious 174.8 pounds! That means I've officially lost 50 pounds!!! YAY! I got this gorgeous new button from Scale Junkie:
Now, all about our Thanksgiving!
First: I called my Dad and told him how I was all sad that I didn't wake up to my Mother coming into my room with Tom the Turkey and asking me to give it a good luck spank. My parents did pizza and football for Thanksgiving this year, so my Dad said, "Well, the only thing we're spanking here is the pepperoni." I laughed, but asked him to never say that ever again.
Then: I decided on what to wear. A dress I bought but couldn't fit into until now!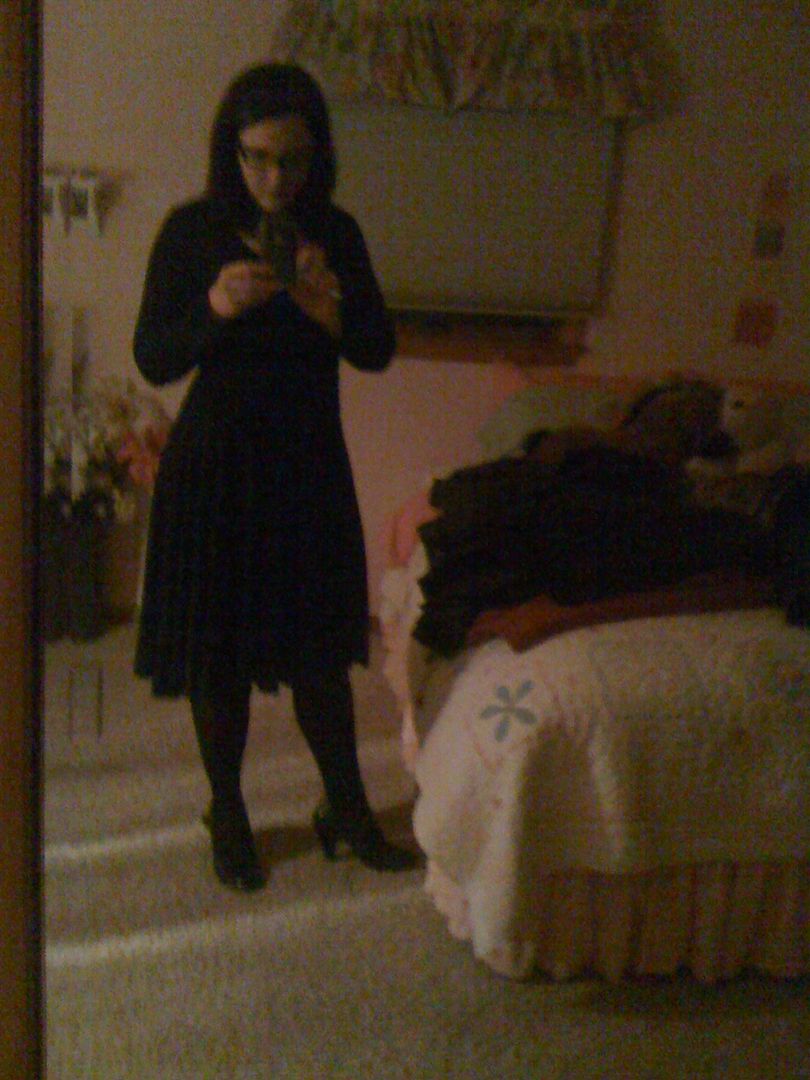 And Then: We took some pretty pictures after we ate some yummy food. I stuck to
the plate rul
e and I had one bite's worth of each kind of pie (pumpkin, cherry and pecan.) I didn't feel deprived, I wasn't uncomfortably full and it was enjoyable! :)
Dan and I:
Me with Dan's beautimus sister:
We Also: Did a gift card and ornament exchange and I scored Starbucks. WOO HOO! Oh, and we showed the family our latest
holiday photos
, and they were a big hit. :)
Now it's time for the TMI of the day.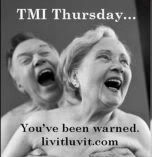 After all the food was put away and we were all hanging around, I had to pee. I went down the fancy hallway, into the fancy bathroom and I did my tinkle business. Right across from the toilet, these folks had a big gold cross on the wall with a sign that said, "Everything happens for a reason. Just believe." They are pretty religious folks. So I was staring at this cross for a few minutes and then I reached over to grab some toilet paper. This is what I saw: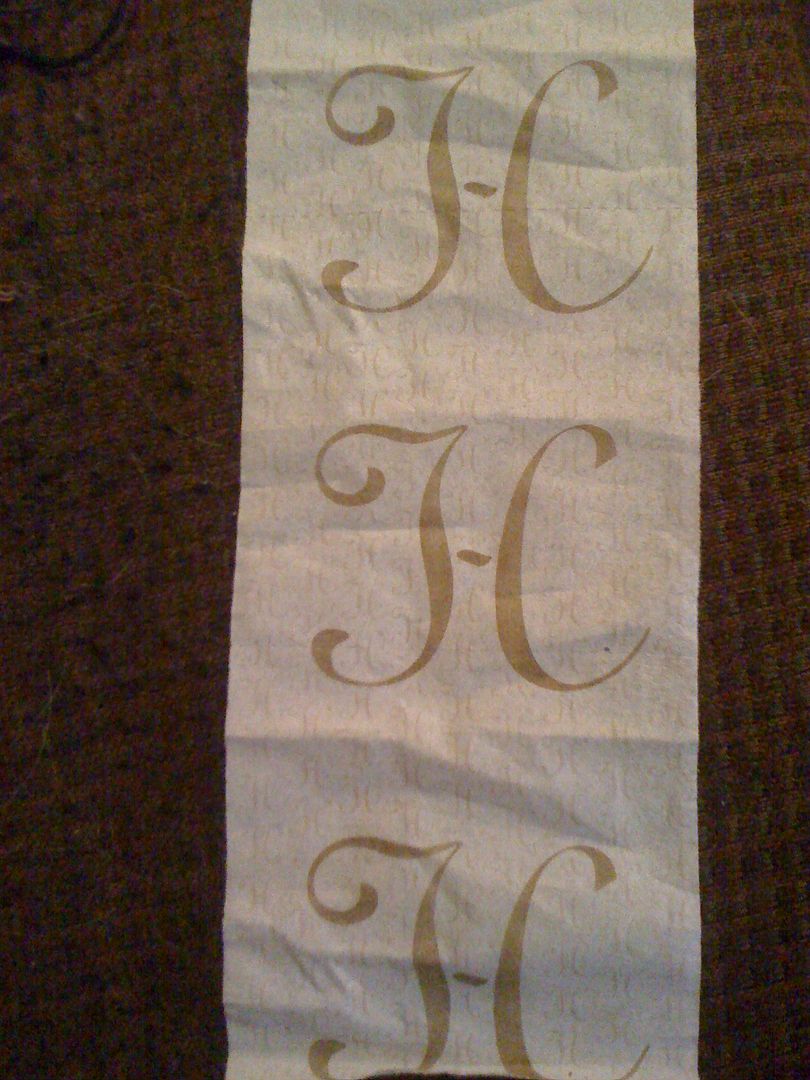 I looked at the toilet paper and then I looked at the big gold cross. I looked closer. It was a frickin' J-C.
I'm sitting there on the verge of drip drying, trying to figure out why the hell anyone would put Jesus Christ's initials on their toilet paper. Yes, I understand folks being really, really religious, but wouldn't that totally be... like, seriously, seriously blasphemous? I started to freak out and think I would go to hell if I used this toilet paper.
I sucked it up and turned it inside out when I wiped. I said a little apology prayer as I flushed, and then I went out into the living room. I asked Dan to go into the bathroom and tell me what the heck was on the toilet paper.
He took one look and said, "H."
Yeah. Apparently I'm a moron. It's an "H" for their last name.
Hope you all had the best Thanksgivings yet! Tomorrow? Get ready to rock the 30-Day Shred!!!
~J