Alrighty! So, I can finally blog about this you guys.
Here we go!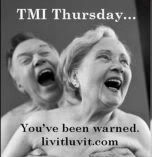 We all know that losing weight has some serious advantages. We also know that losing weight makes finding new clothes that fit challenging. I did a blog post on the
clothing issue
a while back, but the other issue I'm running into now is...
GIANT PANTIES.
It starts slow. The panties start to ride up and try to sneak into my butt. I pull them back into place and move on with my day. Then it just starts to get totally out of control. They fully have NO interest staying where they should stay. They flop around and bag out and pooch over the top of my jeans.
Don't believe me? Good. I have photographic proof. 'Cause I asked Dan to take pictures of my ridiculous ass, and he was laughing SO hard while taking these photos, I can't even explain it to you. He just kept saying, "It looks so funny! What do you have?" And I'd say, "Giant panties" and he would just laugh and blow snot and spit everywhere from guffawing and I'd say, "TAKE the damn pictures already!
/sigh.
If you don't want to see my saggie baggies just turn away now.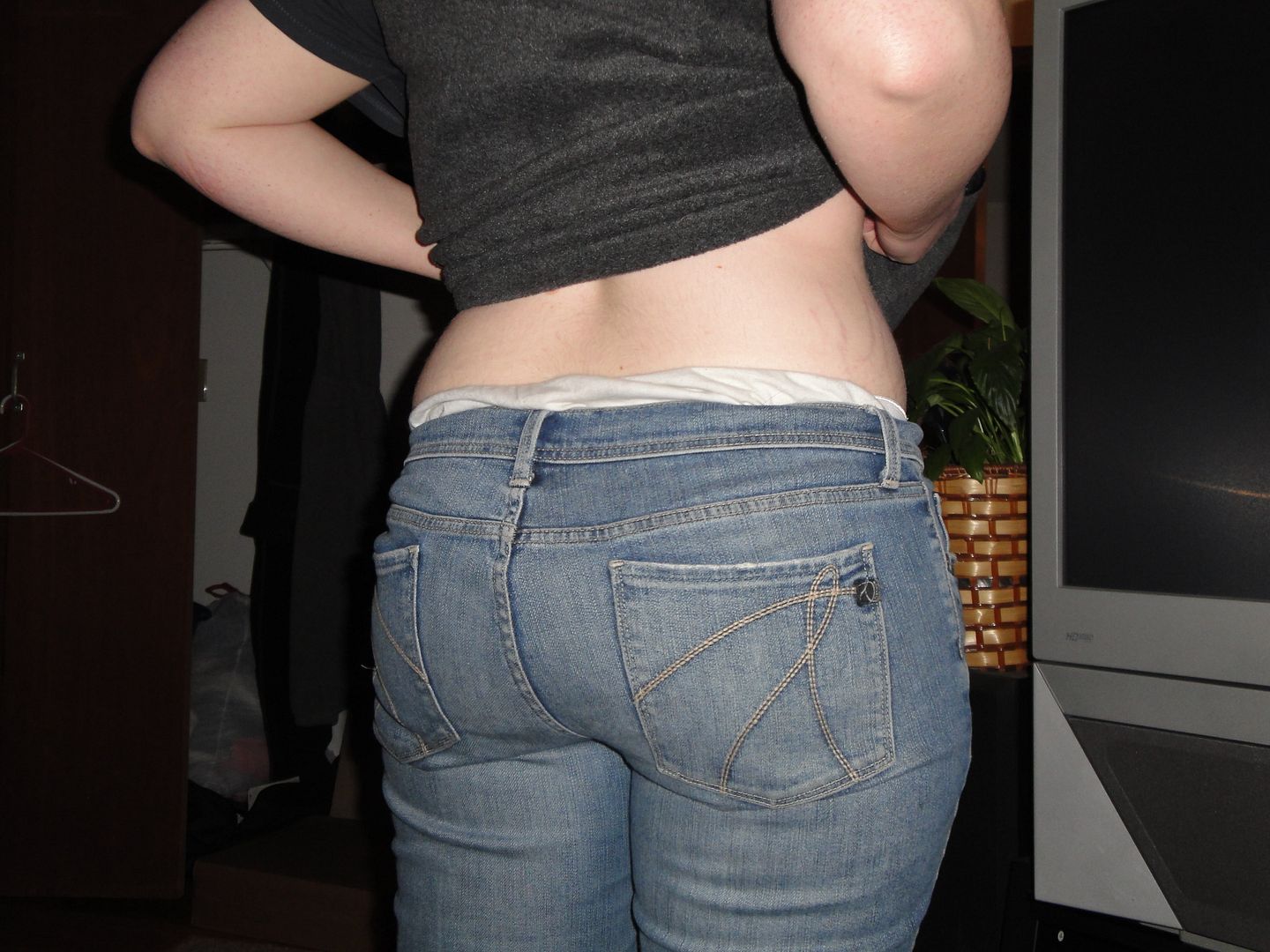 And the coup de gras:
Frack. I REALLY need some new skivvies. I mean, seriously. It looks like I have a giant dump of white poo in my drawers.
And this couldn't have come at a better time. Our very favorite Cutefaced, Rum-Lovin'
Insatiable Host
is starting a really fun project called
The Panty Pyramid
.
I'm out to get me some new undies, y'all. It's time I took care of myself by losing weight, yes, but also by remembering to do things like...
get a pedicure
, and
pluck my damn eyebrows
, and buy pretty underthings that fit me.
That goes for you all, too.
~J