If you don't want a Biggest Loser spoiler for this week, then turn away now.
Last season I was totally inspired by Tara. She was super athletic, won tons of challenges, and was never in the bottom two. She kicked super ass. As a reminder, here is the lovely Tara's before and afters:
But this year, Rebecca is my inspiration. She's my height, 5'6. (Well, I've got 1/2 an inch on her, but it's basically the same.)
Starting weight: 257 pounds.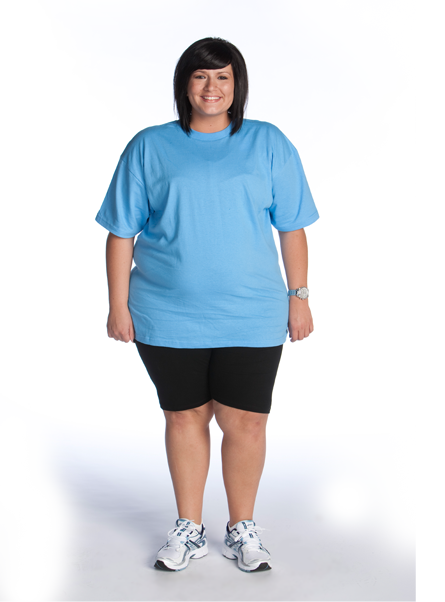 Current weight: 157 pounds.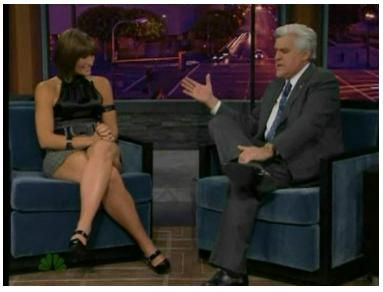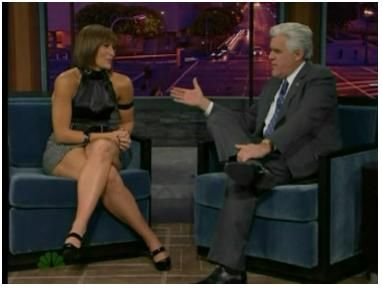 She looks like a movie star now! I can't believe her body. It's AMAZING.
Yes, she cried a lot. Yes, she said "I don't want to just be a pretty face" a lot. Yes, she bugged me sometimes during the show. But when I saw her on Leno tonight, I cried. She ran the half marathon and I cried. She's in love with Daniel, and I cried. I freaking love her.
And here's the thing. I have my ultimate goal weight set at 140. That would mean that I'd be weighing 17 pounds less than she does in the after photos up there. That seems like it's a little unnecessary. I'm taking a second to really think about why I chose that number. It just seemed like a good number, I guess. Is it about a size? Is it about having skinny legs? Is it about becoming some magical number I think is acceptable at 5'6.5"? I don't know.
I do think she looks so good because of her being SO toned. We all know that a pound of muscle is smaller than a pound of fat, so she could be 157 and fitting into a size six, where I could be 157 and fit into a size 10. That might be why I want the 140 number, since I could conceivably lazily diet into that size instead of work my ass off to become a 157-pound size six. But... at this point I'm going to just take it a little easier on myself and go by the feel of things.
And now that I think about it, it amazes me that I'm only 21 pounds away from 157. Holy crap. And it shames me a bit that my arms will look NOTHING like hers. I feel like doing push ups. Lots of them.
The funny thing is that the BMI scale says that for a female weighing 157 pounds at 5'6" is a BMI of 25.3, and means they would still "overweight." Take it from the example of Rebecca that the BMI scale should NOT be your only way of measuring success or health.
Does she look overweight to any of you???
~J