Clearly, being on vacation is BAD for blogging. I'm sorry guys!
I wanted to share some fun stuff with you all. I've been doing some mad shopping lately, and I have two new pieces I LOVE.
First, this coat was my Christmas gift from my parents. They have crazy good taste, and I'm obsessed with it!!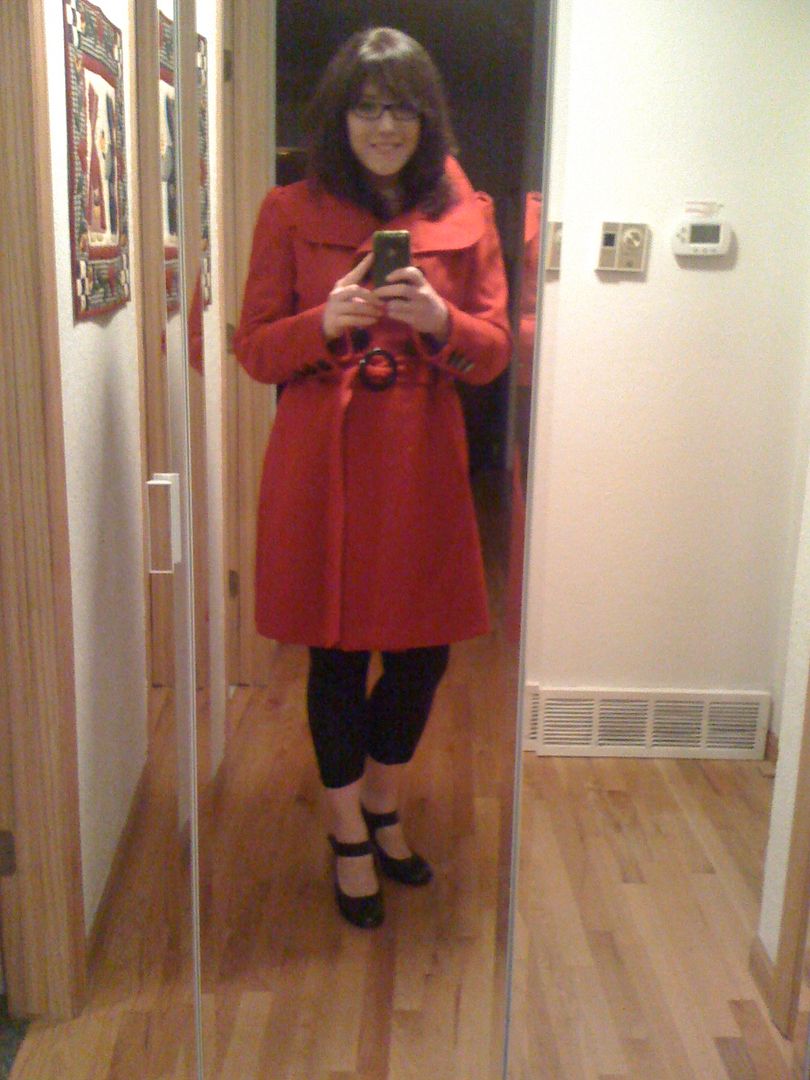 See the detail on it? The shoulders! The buttons! The belt!!!
PLUS, it's got the best collar ever for Milwaukee cold:
Okay. So, the other thing I wanted to share is about clothes and losing weight. I talk about it all the time, but one of the reasons I wanted so badly to lose the weight was so that I could feel comfortable wearing cute clothes. ie: dresses and skirts. This is the first dress I've worn above the knee in, like, four years or something. It's awesome! I found it at Target. It's a "juniors" dress, size "Large," which I think is like a 9 or 10-ish. :)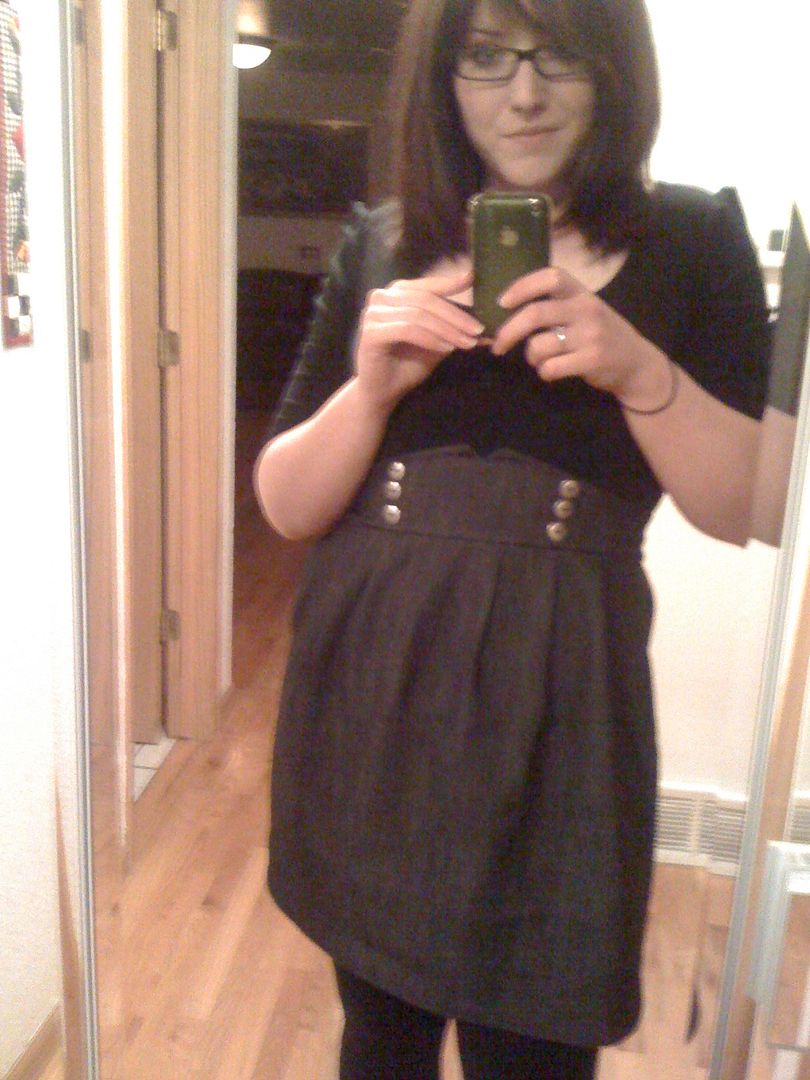 SO cute.
So yeah, needless to say I'm thrilled that I'm pretty comfy to be wearing the little number, and though I'm not at my goal weight yet, I'm still doing just fine! :)
I hope you all are doing well, and be sure to visit
these
other
fabulous
blogs
while
I suck and forget to update mine. :)