I think that's what my life is made of, and that's a pretty good deal!
Last night I did a photo shoot with the Spoiled Rotten band! You can
click here
to check out those photos.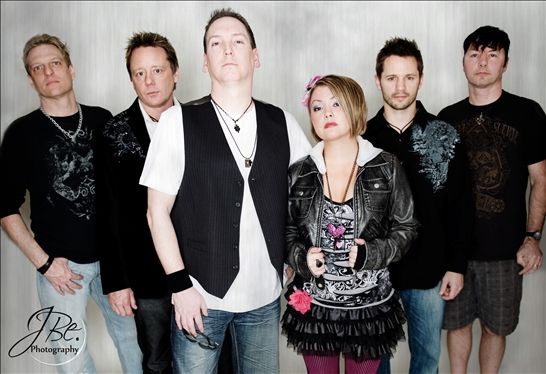 I weighed in at 175 this morning. I have NOT been back on my diet, in fact ate a delicious Qdoba queso burrito last night for dinner. It's been a game of maintenance for the last few weeks, and I feel pretty good about it.
I'm back on the low carb diet today, and it always feels nice to start with bacon and eggs. A lot of you have asked what I eat when I'm on the diet, so I thought I'd kind of review that for you. When you go low carb, the first two weeks should be kept at 20 carbs or under per day. (Atkins rules.) Those 20 grams of carbs per day should primarily come from veggies. There is a list of
acceptable foods
here. If you find you have a sugar/sweet tooth, or an addiction to all things bread-related, this is a great way to break the cravings. (I'm totally a bread-fiend, so that's why this diet is awesome for me.) After that, you have the option to then increase your carb intake by 5 grams a day each week until your weight loss slows. From there you find your balance, where you can eat healthy whole grains and incorporate more fruit into your eating, and maintain your weight.
I am stocked up on lettuce and chicken and tuna, string cheese and crystal light. When I'm eating low carb, those things are the staples of my diet. When I make dinner for Dan and I, it's usually spaghetti squash with butter and parmesan cheese, or grilled chicken with alfredo sauce or salsa and sour cream. We also really enjoy doing shish-kababs. We grill up steaks and veggies (bell peppers, mushrooms, yellow squash and zucchini) - it's delicious!
In other news, Dan and I are heading down to the Hide House to check out two studio spaces. I should be making my decision on which space I'm renting... this week! I'm really looking forward to the transition. I'll definitely keep you posted.
And stay tuned tomorrow... I've got a TMI Thursday for you! :)
~Jenn