I'm gonna share some bathing suit stuff, some shopping stuff, and some awesome news stuff. So be sure to stick around until the end. It's worth it, seriously! :)
So, the
first bathing suit
I tried on didn't quite do it for me, so I went back to return it. Here are a few I tried on:
Here's the one I went with, but the two-piece version:
And the one I ultimately chose, a tankini two-piece: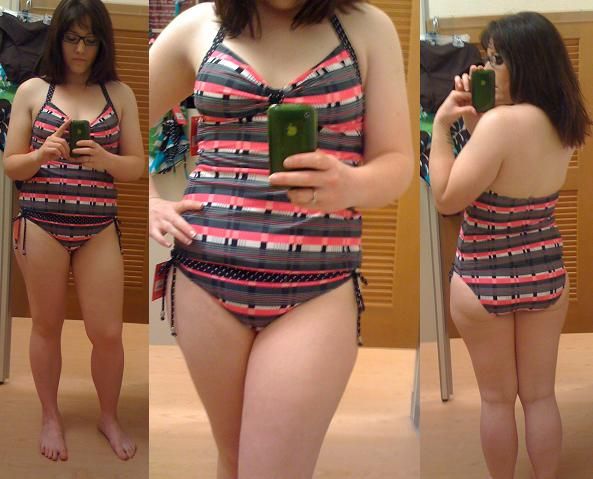 So yeah! I'm pretty happy with it. It's a teensy small on the bottom, but no biggie. I also wanted to share with you guys a photo of me in my goal bathing suit. This is pretty open and out there, and I'm not going to apologize for the rolls ahead of time. It's me, and that's that.
It's one I bought in Chicago several years ago when I was a size 6/8. I'm pretty close to getting back into it! :) Maybe it'll fit me properly by May when I go to Cancun: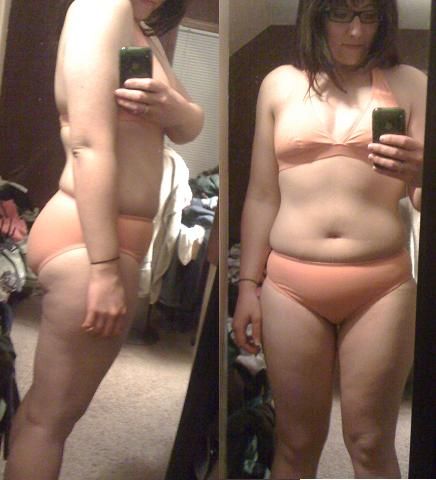 Also! I got to hang out at Kohls a little longer and take advantage of the gift card I got for Christmas and their 2-day sale. Candies had a ton of stuff on sale, and I went beserk!
Cute pants:
The most amazing jacket: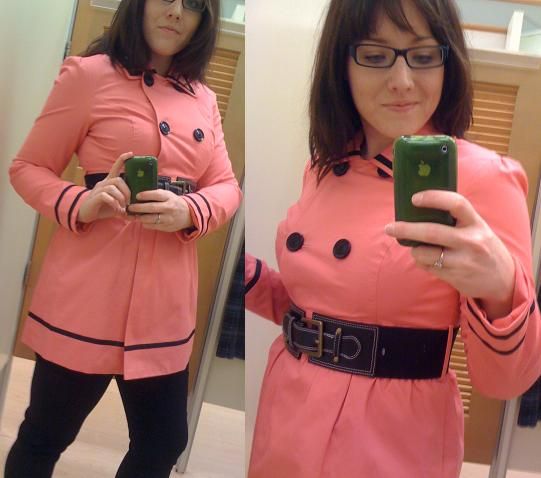 And, this seriously adorable two piece skirt set: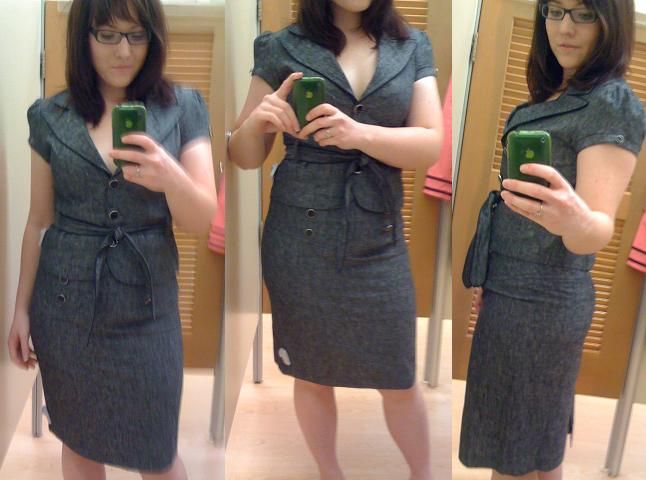 And NOW FOR the finale!
Back on December 4th
, I weighed 175 and tried on
the size 8 pair of jeans
. Apparently, five or six pounds makes a big difference, 'cause suddenly I can zip and button them. Seriously... this is nuts! Now, I definitely shouldn't be wearing them out in public by any stretch yet, but, dammit, they're ON!
Skinny jeans on in 2004:
Fat/before alongside December 4th:
Now:
Now the really weird thing is that... my hips and waist measurements haven't actually changed since December 4th. Now I'm kind of pissed that I haven't been measuring my butt or my lower waist/gut. Apparently those things have shrunken... but the waist and hips haven't. Has that happened to any of you before? (And I'm not currently exercising...)
Anyhoo! Kind of another long update, but wanted to share. :)
~Jenn