Wow, it's been 10 days since I've updated y'all. A very busy, freakishly busy 10 days. So, I'll apologize. :)
Quick update here:
1. I'm in Denver right now, and will be for a week.
2. Yesterday was my 28th birthday, and I spent it well. Dan and I went with my brother to the Mile High Music Festival to see two of my all time favorite bands play: Punch Brothers, and Dave Matthews Band.
Dan and I: (I'm wearing my $65 Dave Matthews Hoodie, damn-it! I was freezing and it was the only option. Oh well, happy birthday, me.) :/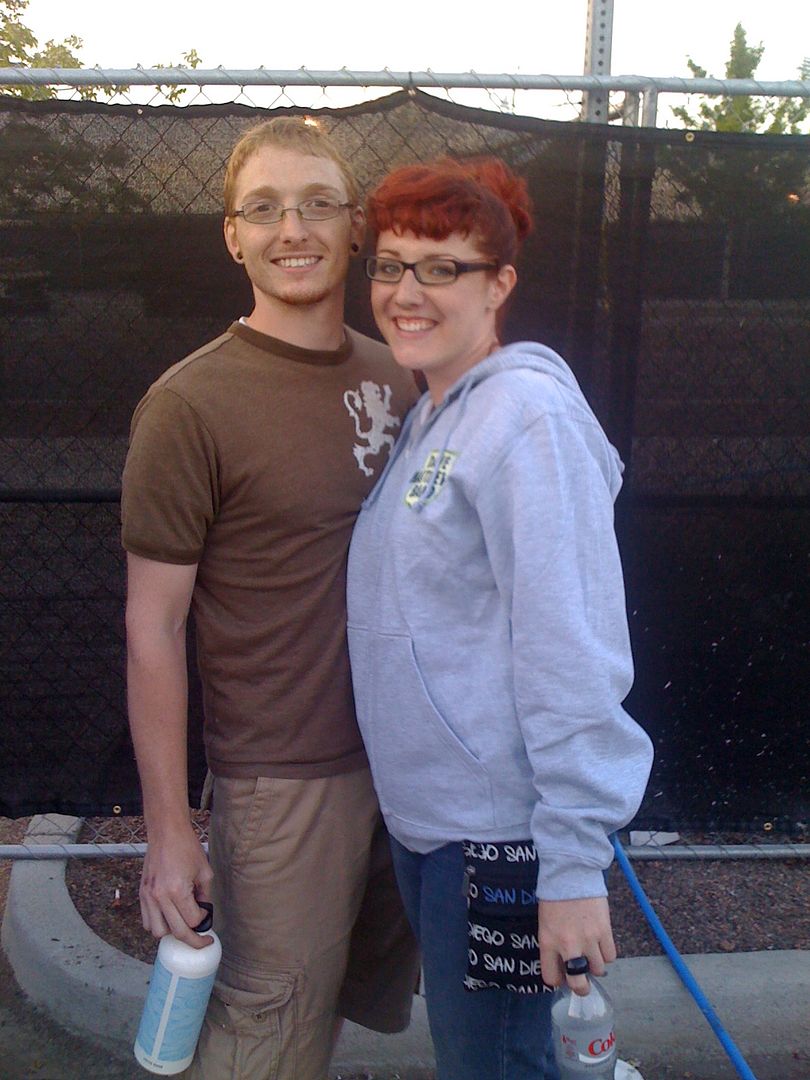 My brother and I!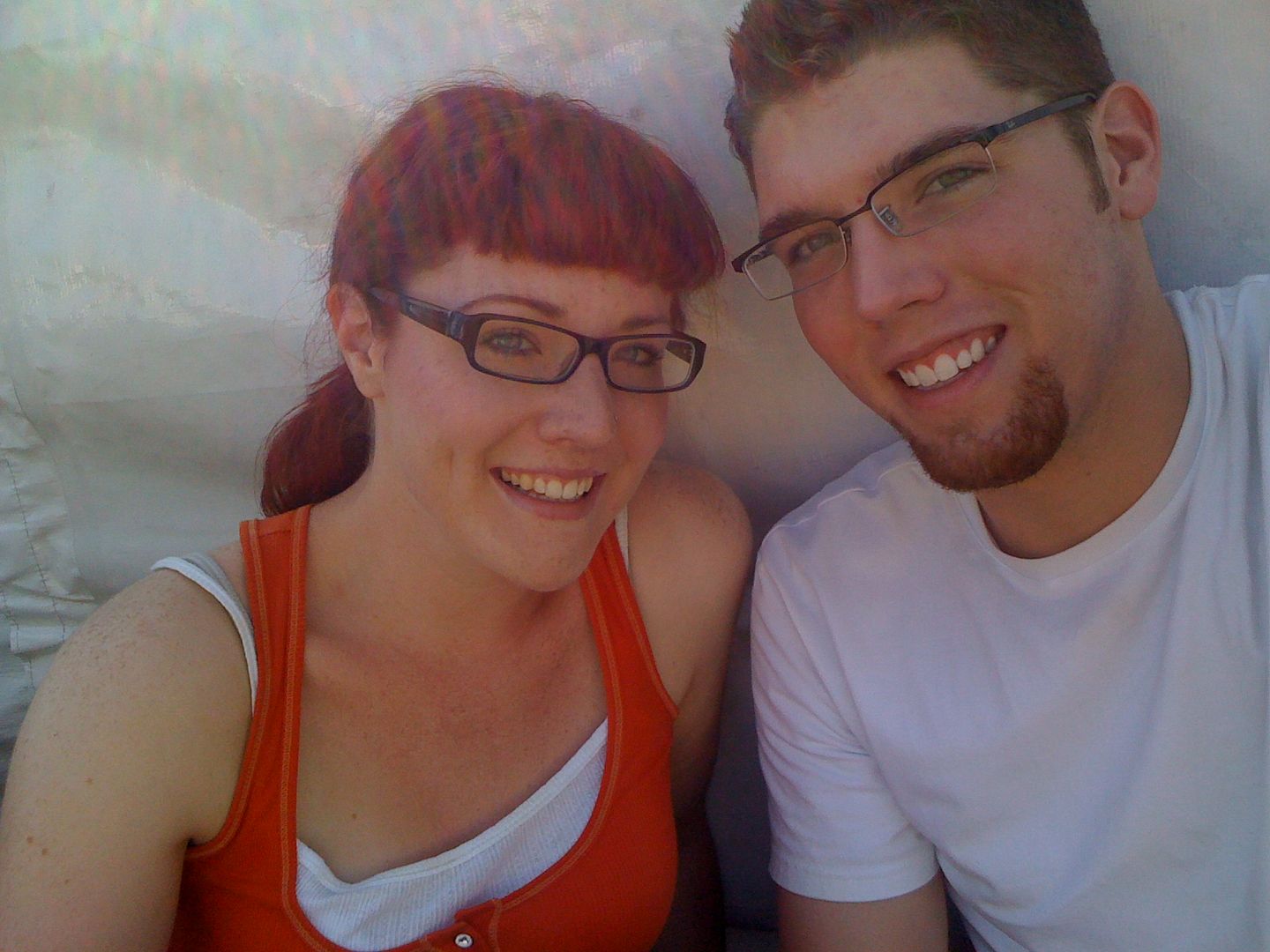 3. As a side-note,
Chris Thile
totally knows who I am and I feel uber special. We were waiting in the line to see them (you know, where everyone brings their CD's and things for the band to sign,) - and the guys were all lined up sitting in chairs behind a table. When I got up to the table, Chris saw me, stood up and gave me a hug, saying "It's good to see you again!" I'm pretty sure all the other people who he did NOT stand up to hug... were jealous. Yeah, be jealous! :) -- I didn't nearly feel like I'd pass out this time around, but I also didn't get a picture with him again.
4. I stuck to the plan pretty well yesterday - though I did have chicken fingers at the festival, I didn't eat the fries. I came back to my Brother's house and his friend had low carb brownies. I ate one of those with some almond milk, and decided that'd be my "sweet treat" for my birthday instead of eating cake later and regretting it with the fire of a thousand suns.
5. I have no idea what I weigh at the moment - I'll have updates on that when I get to my parent's house. (My brother doesn't own a scale, I don't think. Silly boys.)
6. Overall, my feeling of the day yesterday is this, the way the sky was last night before sunset: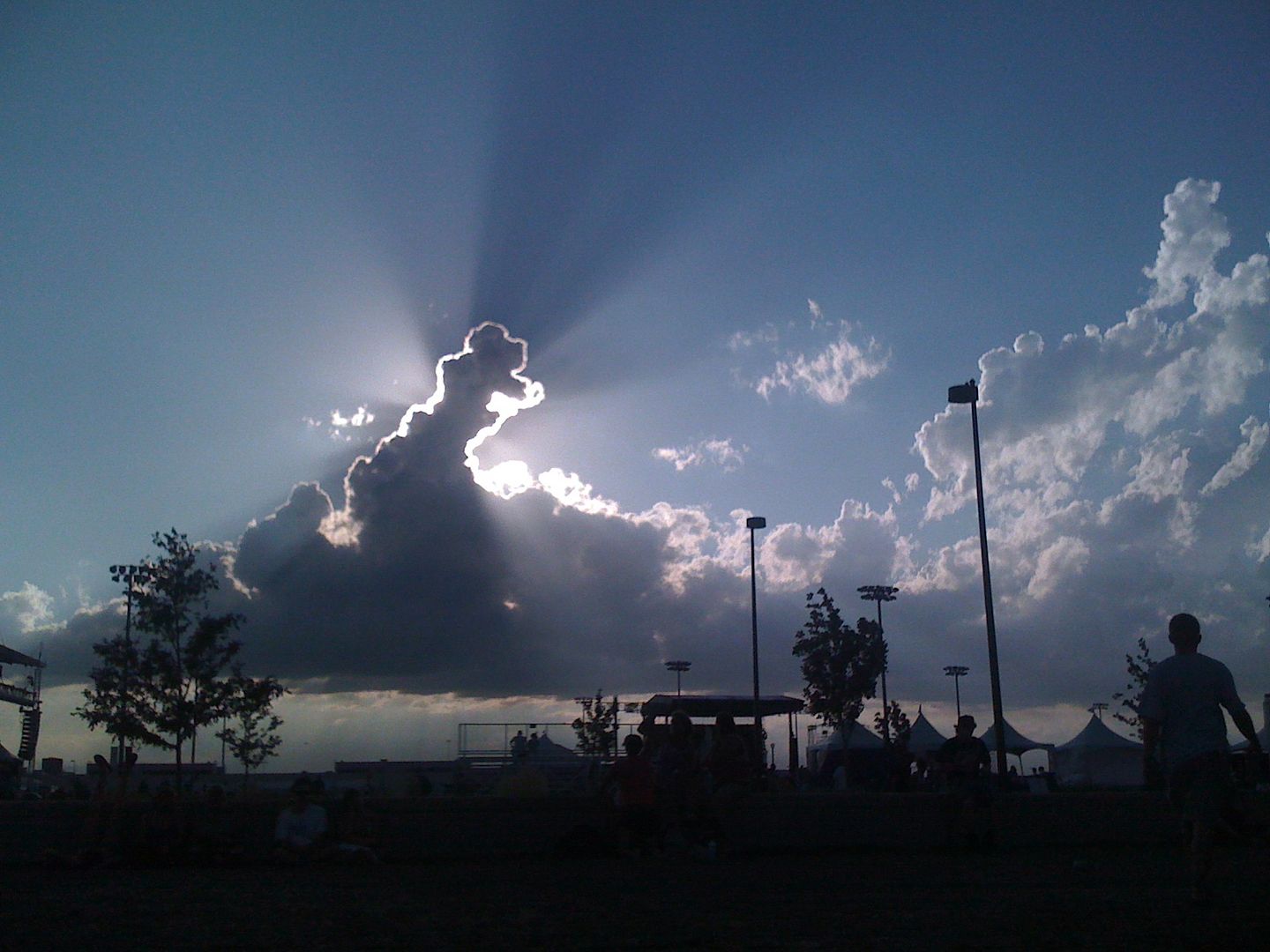 ~Jenn