Hey guys!
Just wanted to stop by to update y'all on some recents. I went shopping with
Jewlia Goulia
today and picked up some badly needed new pajamas. Pajama pants, in particular. Here are the new digs: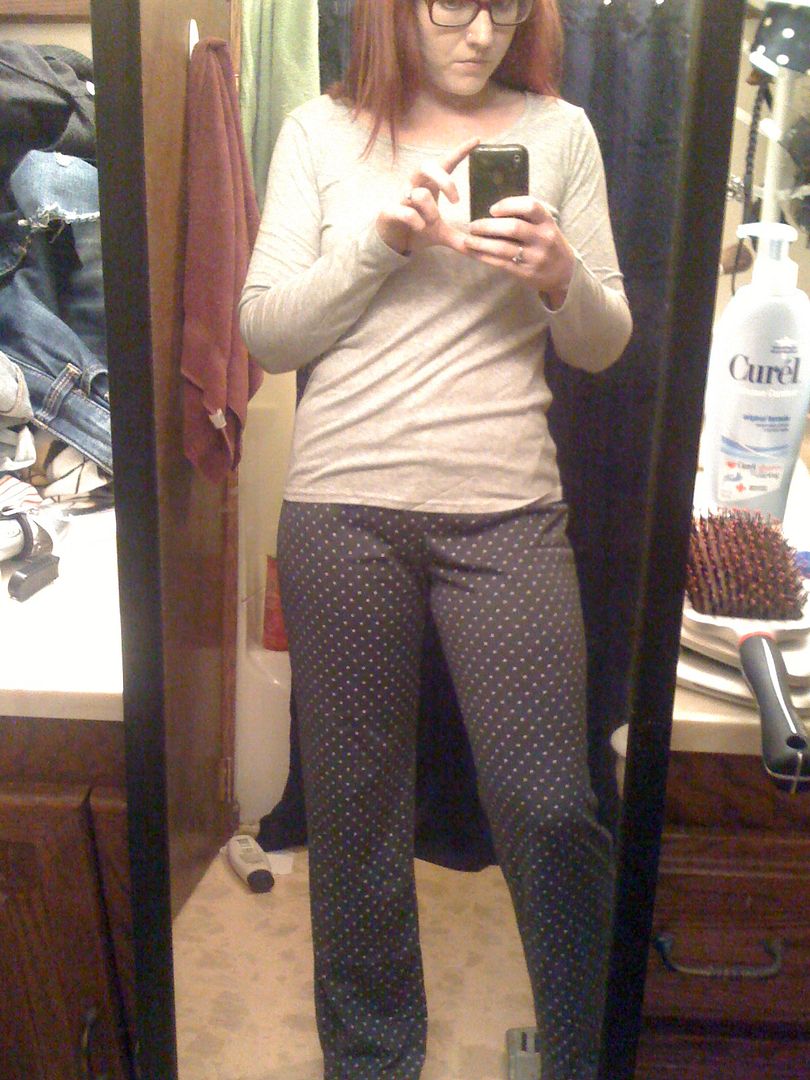 I've been having serious issues and putting off for way too long buying new jammies to replace my old ones. These ones. The ones Dan would walk by every freaking day and just brush by me and my pants would slide off of my body.
You may be saying, "So? I mean, yeah maybe they look a little big but... what's the big deal?"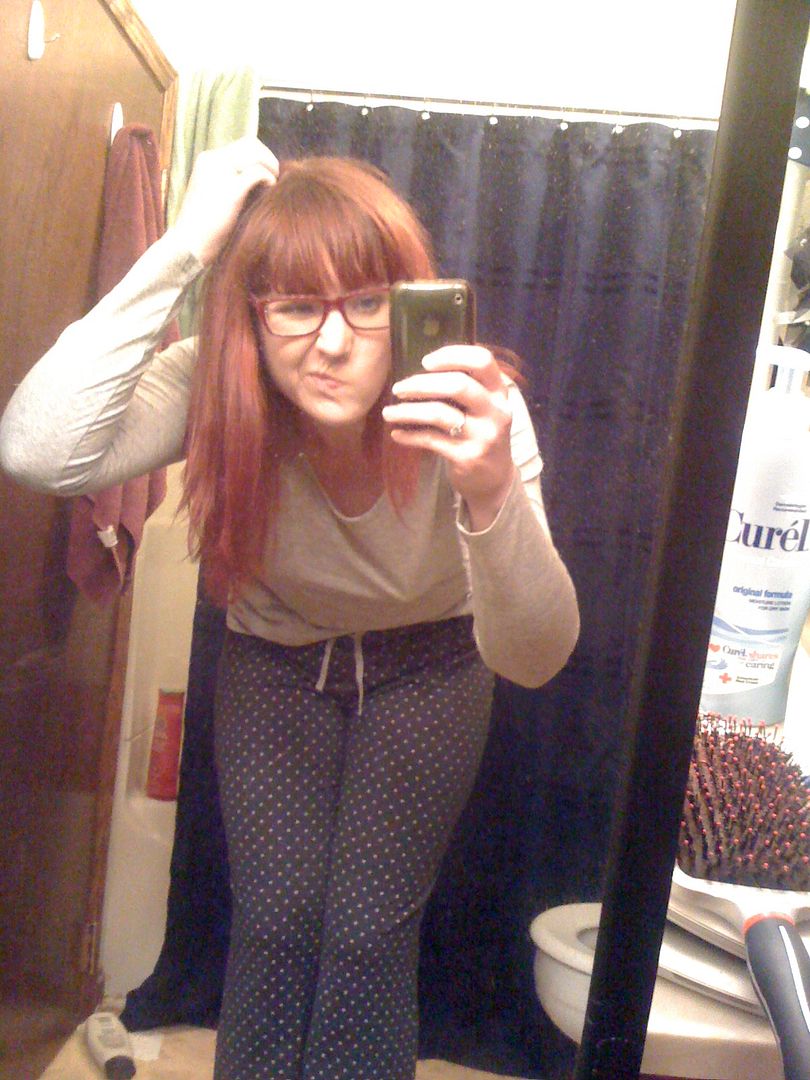 Well... alright. Here's how bad they were: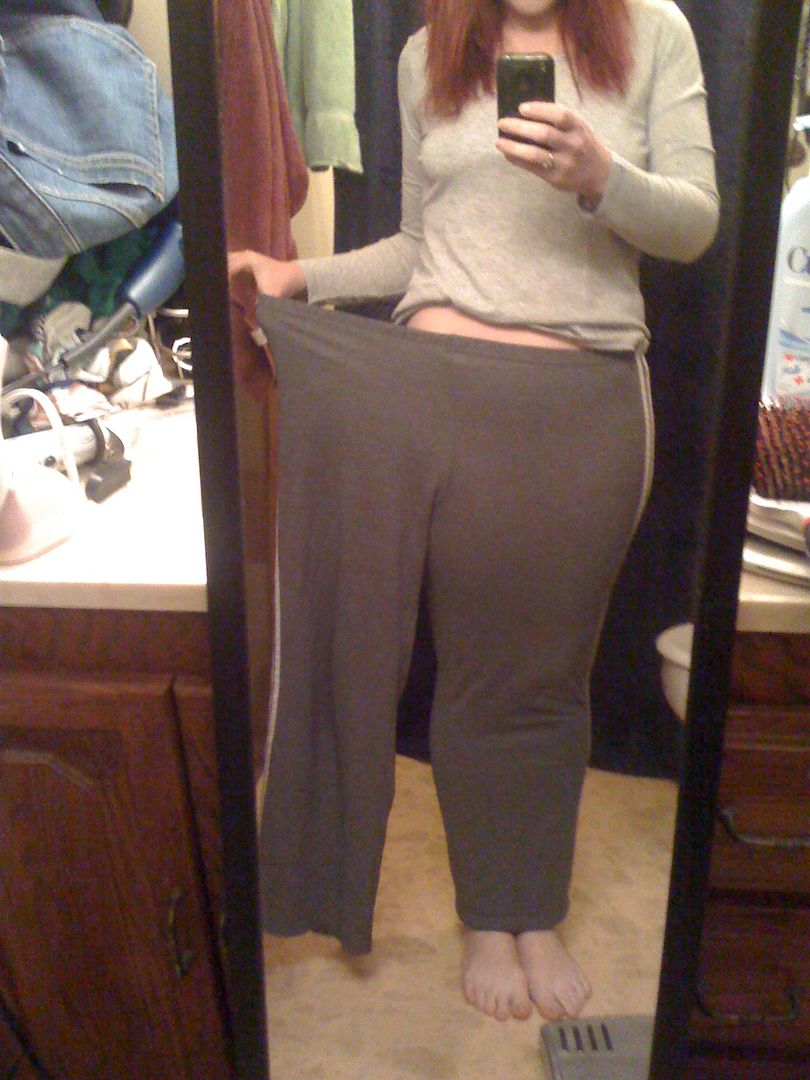 Yes. I'm officially someone who can fit their entire body into one leg of their old pants.
On the note of feeling successful and thankful, Jewlia brought up this old photo to me. One that I, ironically, happened upon very recently and couldn't believe how far I'd come. One that Jewlia's hubby said, "That's not Jenn!"
Well, yes it was. It's just not anymore. :)
Then vs. Now.
And on that note, a little comparison in the face. This is a shot of me with my brother on the Mayercraft: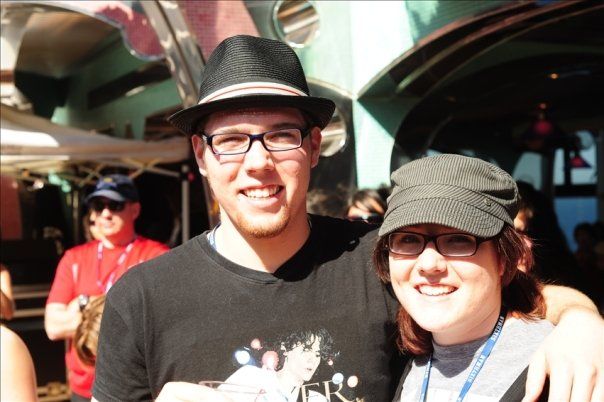 And a shot of me on Saturday night with Dan's sister. :)
OH! By the way, I got a new tattoo! <3